Accounting Business Expo 2020 Agenda | Practice Management
Efficient client and practice management is a key factor for success. Happy, engaged, paying and returning clients are even better! Learn how to eliminate bottlenecks, work together cohesively, improve reporting and more in our Practice Management track.
Practice Management, Monday 16 November 2020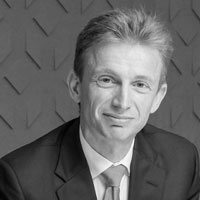 09:00
Tax In A Digital World
Jeremy Hirschhorn is Second Commissioner at the Australian Taxation Office (ATO). He has overall responsibility for the Client Engagement Group, which fosters willing participation in Australia's tax and super systems through well-designed client experiences.Jeremy has more than 20 years' experience across the public and private sector in managing complex tax matters.
Jeremy will be discussing how the ATO is making the complex more streamlined. Jeremy will also be showcasing how the ATO is using its data to support businesses in new ways, and how he sees the role of tax professionals changing.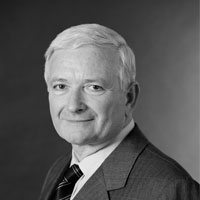 09:30
New political movements in the UK, the US and much of Europe have overturned the status quo, mostly moving to the right. Xi Jinping's China is exerting its might with the Belt and Road initiative and other projects. Business leaders are weighing into public conversations on the limits of free speech and climate change. What does leadership look like in the next decade?
Will business leaders and businesses become advocates for political causes and not just profits?
How will political parties revitalise trust with constituents when technology is outpacing governance?
Will the era of trillion dollar companies drive Australia towards lesser equality in wealth?
10:00
Why An Innovation Strategy Is Not About Technology
How can a firm approach innovation? Does it look different in a small firm compared to a large one? The biggest challenge is convincing people that innovation doesn't equal technology. It's about creating a culture and a mindset. Hear one accountant's exploration of innovation from within her award-winning, 20-staff firm to a $300 million mid-tier.
Discover the seven conditions to create a culture of innovation
Learn how you can innovate with your business model, process or market
Find out how to coordinate innovation within a larger firm
Practice Management
10:50
How To Become A Client Centric Practice
Every firm wants to differentiate but most struggle to deliver what clients value most – an amazing customer experience. This is usually because information about clients is scattered across multiple systems, making it much harder to know which services your clients need. Hear about a new approach that gives clients more options to communicate, leading to higher satisfaction.
Learn how to track the most important information about your clients in one system – without writing a single line of code
Discover how to pull client information from your practice management software and third-party applications
Find out how to provide an enriched client experience, with instant messaging and community access for collaboration and self service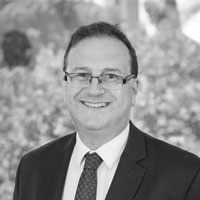 Practice Management
11:30
A New Approach To Div7a
The Division 7A rule was introduced to prevent private company shareholders paying themselves through loans or debt forgiveness and thereby avoiding paying tax at marginal tax rates. However, the implementation of Div 7A has proven to be remarkably complex. The ATO is attempting to simplify these rules, with enormous implications for your clients.
Understandthe Board of Taxation recommendations and the Treasury and ATO's response
Get practical tips on how to prepare your clients
Hear fearless predictions about the most likely outcome
Practice Management
11:30
After finishing a job, accountants tell the client where to sign, what and when to pay. Lodgement stats are in order, tax is minimised – a job well done. But half of businesses think their accountant isn't acting in their best interests, so the job can't be well done. Most firms completely fail to consider how to improve the customer experience.
How better customer service helps you get work out the door quicker
Discover how easy it is to offer a better service without changing your technical workflow
Learn how to make standardised rules for customer service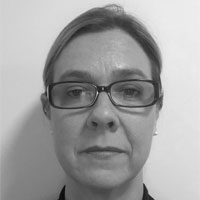 Practice Management
12:10
Think You Know Client Business Software? Think Again
MYOB has completely reimagined what your clients should expect from their business software. This is not a session of tweaks and enhancements – it's a complete rebuild from the ground up of your clients' software. Want to give your clients a wealth of new opportunities? Give them faster, more powerful, responsive tools.
Learn about major updates to our SME solutions that will empower you as an adviser
Discover a wealth of new opportunities to improve the way you work with your clients
Reduce your clients' admin while improving their cashflow and working capital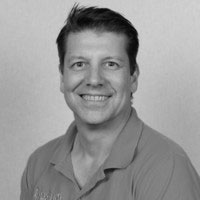 Practice Management
12:10
Towards Zero Debtor Days: A Transactional Day In The Life Of An Ideal Firm
The proliferation of payment solutions has brought new hope to increasing cash flow, yet also complicated a simple idea. By taking a systematic approach to getting paid you can dramatically lower your debtor days. Tools such as engagements, invoice funding and integrating your payment system to your invoicing engine will make it easier to get paid sooner.
Learn of all your transactional touch points with your clients and how they impact on your debtor days
Understand why a non-systematic payment solution can actually cost you time and money
Discover some simple steps that can instantly lower your debtor days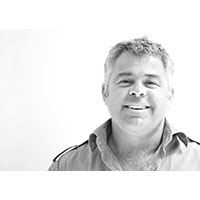 Practice Management
13:30
Accountants, like all small businesses, are discovering the opportunities to increase profits and decrease costs when you have reliable, high-speed internet. You can outsource backoffice services such as HR and legal, outsource your actual compliance or bookkeeping work, or tap into a vast pool of cloud software. Hear how leading firms have tuned their performance with internet-based services.
Understand how digital connectivity improves the customer experience
Find out how to convert customer experience to profit
Get tips on how to start or finish your journey to an online business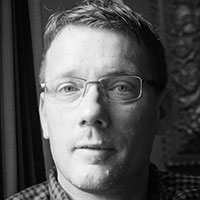 Practice Management
13:30
The Revolution Continues: The Next Chapter In The ATO's Correspondence Roadmap
The biggest change in 30 years in ATO document delivery has already hit – and the ATO has another lot of changes in the pipeline. Practices need to implement five key changes to their processes for handling Notices of Assessment and stay compliant with privacy and security guidelines.
Discover the fastest way to process, check and file NOAs and deliver to your client
Learn how you can apply the latest in machine learning and robotics to ATO documentation
Get some tips for developing a solid digital delivery strategy
Practice Management
14:10
Voluntary Administration – An Effective Way To Resuscitate A Business
Business can be tough and change is inevitable. But what happens if an otherwise viable business follows the wrong path? Or is victim to an extraordinary loss? Sometimes the ground can fall away underneath your feet due to competition, technology advances or regulatory reform. As trusted advisers to business, how do you help your clients through the tough times?
Discover when voluntary administration is the right option
Understand the pros and cons of a voluntary administration
Find out the costs of a voluntary administration (financial and non-financial)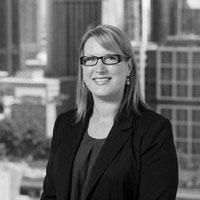 Practice Management
15:30
How To Build A Firm Of The Future – Industry Report
Accountants face rapid change on a daily basis due to new technologies, a complex regulatory environment, shifting business needs and an increasingly engaged public. CPA Australia's "My Firm. My Future" is a landmark report which uses industry data and qualitative and quantitative research to provide practical insights on building a sustainable practice for the future.
Find out how to set your firm up for the future based on research findings
Discover how to leverage technology to build a smarter business
Understand the value in technology and the role it can play in your practice
16:00
Coronavirus, Bushfires, Energy Crisis: What Is The Net Impact On The Economy?
A pandemic shuts down China, the world's factory, slashing revenue from student fees at universities and strangling supply chains. An apocalyptic fire season demolishes holiday trade along the eastern coast. Climate change denial cripples our energy policy and investment. US-led trade wars increase uncertainty. What will the short and long term effects be on Australia's economy?
Find out whether a tough six months is a good indicator of the next year
Discover the impact of global policies on domestic fortunes
Understand which industries will be hardest hit
16:30
A discussion between Australia's fastest growing Fintech and an established giant of SME business technology. Airwallex and Xero will discuss the concept of the modern business and the importance of thinking and acting globally for customers, suppliers and employees.
Find out how SMEs are using technology to compete with big business and how their accounting partners are supporting them
Hear how Airwallex became the fastest unicorn in Australian history and how startups can supercharge their growth
Learn how to identify opportunities to save time and money with automating, offshoring and innovating
last published: 04/Aug/20 05:55
last published: 04/Aug/20 05:55