Accounting Business Expo 2020 Agenda | Practice Management
Efficient client and practice management is a key factor for success. Happy, engaged, paying and returning clients are even better! Learn how to eliminate bottlenecks, work together cohesively, improve reporting and more in our Practice Management track.
Practice Management, Monday 16 November 2020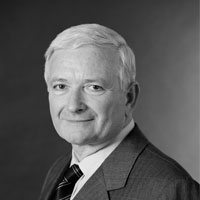 09:00
New political movements in the UK, the US and much of Europe have overturned the status quo, mostly moving to the right. Xi Jinping's China is exerting its might with the Belt and Road initiative and other projects. Business leaders are weighing into public conversations on the limits of free speech and climate change. What does leadership look like in the next decade?
Will business leaders and businesses become advocates for political causes and not just profits?
How will political parties revitalise trust with constituents when technology is outpacing governance?
Will the era of trillion dollar companies drive Australia towards lesser equality in wealth?
09:35
Why An Innovation Strategy Is Not About Technology
How can a firm approach innovation? Does it look different in a small firm compared to a large one? The biggest challenge is convincing people that innovation doesn't equal technology. It's about creating a culture and a mindset. Hear one accountant's exploration of innovation from within her award-winning, 20-staff firm to a $300 million mid-tier.
Discover the seven conditions to create a culture of innovation
Learn how you can innovate with your business model, process or market
Find out how to coordinate innovation within a larger firm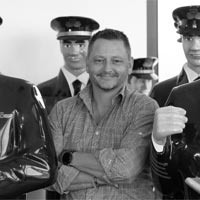 10:10
Your Survival Strategy: Facing Up To Two Years With Out Revenue And How To Come Out On The Other Side Practice Management
10:50
What do clients value most? What makes them choose your practice? What makes clients stay?An enriched client experience.How do you deliver an enriched client experience? Do you have the right tools? Are you making the best use of new technology available to you?Mobility, flexibility, anytime, anywhere. These are words we hear more and more. These are all possible through developments in cloud technology. In our daily life, we now rely on our mobile devices to do almost everything – checking and responding to emails, reconciling our bank accounts, approving purchase orders and much more. Managing your practice on the go should be no different. Collaborating with your clients and team, assigning tasks or updating client information in your practice software without being in the office is already a possibility.oLearn about how you increase client and employee satisfactionoFind out how to automate jobs across the practice and track your timeoDiscover the benefits of having all your client information in one place
Jaya Teyjas, Product Marketing Manager, Sage Software Australia Pty Limited
Session led by: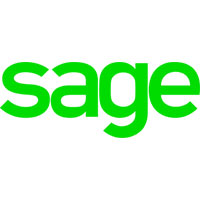 Practice Management
11:30
After finishing a job, accountants tell the client where to sign, what and when to pay. Lodgement stats are in order, tax is minimised – a job well done. But half of businesses think their accountant isn't acting in their best interests, so the job can't be well done. Most firms completely fail to consider how to improve the customer experience.
How better customer service helps you get work out the door quicker
Discover how easy it is to offer a better service without changing your technical workflow
Learn how to make standardised rules for customer service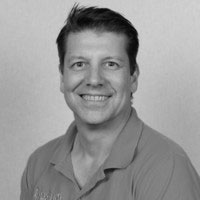 Practice Management
12:50
Towards Zero Debtor Days: A Transactional Day In The Life Of An Ideal Business
The proliferation of payment solutions has brought new hope to increasing cash flow, yet also complicated a simple idea. By taking a systematic approach to getting paid you can dramatically lower your debtor days. Tools such as engagements, invoice funding and integrating your payment system to your invoicing engine will make it easier to get paid sooner.
Learn of all your transactional touch points with your clients and how they impact on your debtor days
Understand why a non-systematic payment solution can actually cost you time and money
Discover some simple steps that can instantly lower your debtor days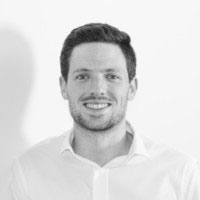 Practice Management
13:30
Accountants and small businesses have been through significant changes with rapid digital transformation. This session will go through the key benefits seen from switching to an online business model, how to grow profits and decrease costs using cloud technology, and practical tips for helping yourself and your clients move across to an online business model.
Understand how digital connectivity improves the customer experience
Find out how to convert customer experience to profit
Get tips on how to start or finish your journey to an online business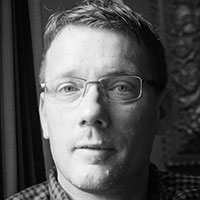 Practice Management
13:30
The Revolution Continues: The Next Chapter In The ATO's Correspondence Roadmap
The biggest change in 30 years in ATO document delivery has already hit – and the ATO has another lot of changes in the pipeline. Practices need to implement five key changes to their processes for handling Notices of Assessment and stay compliant with privacy and security guidelines.
Discover the fastest way to process, check and file NOAs and deliver to your client
Learn how you can apply the latest in machine learning and robotics to ATO documentation
Get some tips for developing a solid digital delivery strategy
Practice Management
14:10
Voluntary Administration – An Effective Way To Resuscitate A Business
Business can be tough and change is inevitable. But what happens if an otherwise viable business follows the wrong path? Or is victim to an extraordinary loss? Sometimes the ground can fall away underneath your feet due to competition, technology advances or regulatory reform. As trusted advisers to business, how do you help your clients through the tough times?
Discover when voluntary administration is the right option
Understand the pros and cons of a voluntary administration
Find out the costs of a voluntary administration (financial and non-financial)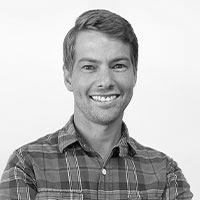 Practice Management
14:50
How To Help Your Clients Navigate Insolvency
COVID-19 has devastated the Australian economy, with thousands of businesses facing financial hardship for the very first time. Insolvency expert and corporate liquidator Jarvis Archer will provide an overview on what options are available to assist business owners and company directors through these challenging times and how the new insolvency laws will provide businesses with the time they need to restructure their debts while avoiding a formal insolvency appointment. Practice Management
14:50
50% of the critical success factors to offshoring come down to people – onshore and off. Get people management wrong, and your offshoring will fail. Your Australian and offshore teams are both vital to the success of your offshoring strategy. How you hire manage them, how you make them feel, how you train them – you'll learn this and much more.Join our expert panel to learnhow to nail people management and ensure offshoring success.
Xavier Miller, NextGen HR
Connie Loquinario, Head of Human Resources, Staff Domain
Marie El Daghl, Communication specialist, Training George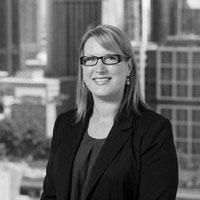 Practice Management
15:30
How To Build A Firm Of The Future – Industry Report
Accountants face rapid change on a daily basis due to new technologies, a complex regulatory environment, shifting business needs and an increasingly engaged public. CPA Australia's "My Firm. My Future" is a landmark report which uses industry data and qualitative and quantitative research to provide practical insights on building a sustainable practice for the future.
Find out how to set your firm up for the future based on research findings
Discover how to leverage technology to build a smarter business
Understand the value in technology and the role it can play in your practice
16:00
Where To From Here For The Australian Economy?
What a year! 2020 heralded a global pandemic and consequently Australia's first recession in 29 years. Where does this leave the economy now, and what can we expect to see in 2021 and beyond?
16:30
A discussion between Australia's fastest-growing Fintech and the leading small business platform. Airwallex and Xero will discuss what it means to be a modern business, and the role of the accountant in modernising businesses to stay competitive in a post-COVID-19 era.
Find out how SMEs are using technology to compete with big business and how their accounting partners are supporting them
Identify opportunities to improve data-driven decision making and have better visibility and control of finances with technology
Hear how Airwallex became the fastest unicorn in Australian history and how SMEs accelerate their global growth with Airwallex
last published: 26/Oct/20 06:15
Practice Management, Tuesday 17 November 2020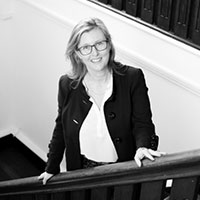 09:00
What's on the plate of a CFO of a $13 billion company that is experiencing rapid growth? Mirvac's assets under management nearly doubled to $23 billion in five years and are on track to hit $32 billion by 2024. How do you scale up an organisation to handle that growth and avoid inefficiency?
Discover the technology trends that are changing the skillset needed in the finance team
Find out why employee engagement is such a critical metric to supporting high growth
Get tips on how to create a high-performing culture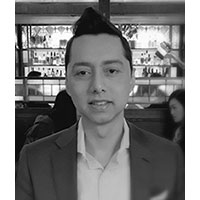 09:35
Why Everyone Will Move to Real-Time Audits, and When
The basics of carrying out an audit haven't changed for centuries. The tectonic shifts in technology are giving rise to new ways of thinking that could see sampling dumped for real-time audits of every single transaction – even if a SME sells thousands of items a day.
Discover how changes access to banking data will give accountants much more power
Learn about the potential new models for audit and when they are likely to emerge
Find out how firms can redesign their audit teams and create radical new services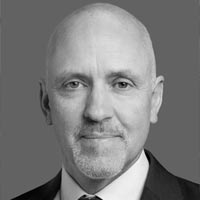 10:10
Beyond COVID: Australia's Economic Outlook
The necessary health response to the COVID-19 pandemic has had a significant economic impact. The lockdown of parts of the economy has pushed Australia into recession and triggered a sharp jump in unemployment and underemployment. The policy response by the Federal Government and the RBA has been unprecedented, acting to soften the economic blow considerably.But the job is not finished. The economy will likely require considerable help for a number of years if the negative economic and social consequencesof elevated unemployment are not to be compounded.This session will:
Consider the economic consequences of the pandemic;
Examine the policy response; and
Plot the possible course for the economy as it emerges from lockdown.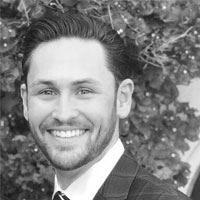 Practice Management
10:50
How Small And Medium Firms Can Outperform The Big 4 – With Culture
Does every talented accounting professional want to work for the Big 4? Or do they work for firms that have been around forever? The truth is that a firm's brand is becoming less important when it comes to recruitment and retention. Talented people will work for firms that offer them the best culture. And they will stay.
Understand the environment, software and psychology of recruiting (and retaining) the best people
Find out why recruitment will become absolutely critical to your firm's performance in the very near future
Get practical ideas for creating a culture that supports staff and why concepts such as hotdesking have fallen from favour Practice Management
12:10
Gavan Ord,
Business Investment Policy Manager,
CPA Australia
John Purcell,
Policy Advisor – ESG,
CPA Australia
Session led by: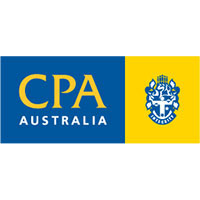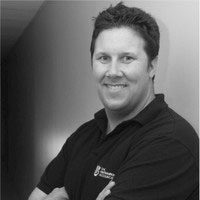 Practice Management
12:10
Why Outsourcing Solves Your Succession Problem
Everyone used to think that outsourcing would mean fewer local jobs – now it's clear it has the opposite effect. Counterintuitively, most firms with outsourced teams end up hiring bigger local teams because they have more capacity for new clients. It also gives your junior staff more time to learn soft skills from partners, and move into business advice.
Learn how to map out a plan for succession
Find out how you can build a people strategy for your firm
Identify the types of tasks for the right roles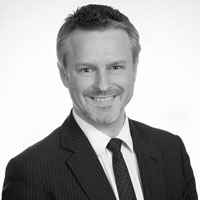 Practice Management
12:50
Not Licensed For SMSF Advice? Here's What You Can Say And What You Can't
Are you wondering exactly what you can say when talking about superannuation? About making contributions, payments out of superannuation, setting up and closing a self-managed super fund? The majority of accountants didn't get licenses to provide advice on super. But there are still many conversations you can have to pass superannuation information onto clients.
Understand the difference between accountants who held a licence before 1 January 2019, and those without
Learn about what you can still say even when not licensed and what crosses the line
Know the options still available for your business in superannuation financial advice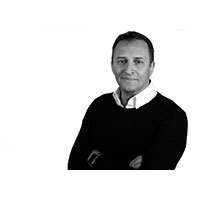 Practice Management
13:30
Refresh Your Vision By Becoming Your Own Customer And Listening To Others
Today, portfolios are becoming so diverse – you can invest in Uber drivers, vending machines and desks as well as residential and commercial property. These unconventional portfolios can generate large volumes of transactions – and a lot of reconciliation errors in Xero and QuickBooks. A single-platform approach can reduce the time it takes to manage client assets.
Find out how to increase data quality (and reduce your workload) by sending journals to Xero rather than transactions
Discover when it is better to reconcile transactions outside Xero or QuickBooks
Learn how to reduce discrepancies, and eliminate frustration and blame with clients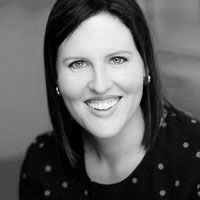 Practice Management
14:10
Improving Your Business One Project At A Time
Somewhere you have stashed a list of ideas to grow and optimise your business that only gets longer. It's time to bite the bullet – remembering that the likelihood of success is higher if you tackle that list one project at a time. Find out how to pick a project with the biggest financial impact, and then strategically plan and implement it.
Hear how two firms successfully planned and launched new services
Find out about the "hustle factor" and why it matters
Learn how to get your team to own projects and care about business performance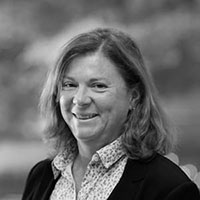 Practice Management
14:50
The Future Of Advice: How To Position Yourself To Become An Expert Adviser
The work of advisers is becoming increasingly complicated, driven by the globalisation of financial markets, ever-more sophisticated financial products and low interest rates. Consumers are also looking for socially and environmentally responsible investment opportunities. New research from Deloitte Access Economics reveals how accountants can help Australians and New Zealanders overcome their challenges by meeting people's changing financial needs.
Understand the definition of advice and the different types of advice in relation to changing needs
Learn about the trends in advice such as demographic preferences and differences, technology and regulatory environment
Discover what the future of advice looks like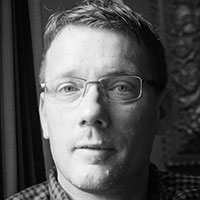 Practice Management
15:30
The Revolution Continues: The Next Chapter In The ATO's Correspondence Roadmap
The biggest change in 30 years in ATO document delivery has already hit – and the ATO has another lot of changes in the pipeline. Practices need to implement five key changes to their processes for handling Notices of Assessment and stay compliant with privacy and security guidelines.
Discover the fastest way to process, check and file NOAs and deliver to your client
Learn how you can apply the latest in machine learning and robotics to ATO documentation
Get some tips for developing a solid digital delivery strategy
last published: 26/Oct/20 06:15