Accounting Business Expo 2020 Agenda | People & Culture
They make the world go 'round, but it's often the people and the culture of your workplace that will make or break your day. Covering topics from mental health, leadership and mastering the basics of upskilling your team, the People & Culture stream will inspire change and invite a positive work environment.
People & Culture, Monday 16 November 2020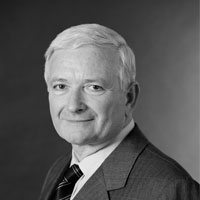 09:00
New political movements in the UK, the US and much of Europe have overturned the status quo, mostly moving to the right. Xi Jinping's China is exerting its might with the Belt and Road initiative and other projects. Business leaders are weighing into public conversations on the limits of free speech and climate change. What does leadership look like in the next decade?
Will business leaders and businesses become advocates for political causes and not just profits?
How will political parties revitalise trust with constituents when technology is outpacing governance?
Will the era of trillion dollar companies drive Australia towards lesser equality in wealth?
09:35
Why An Innovation Strategy Is Not About Technology
How can a firm approach innovation? Does it look different in a small firm compared to a large one? The biggest challenge is convincing people that innovation doesn't equal technology. It's about creating a culture and a mindset. Hear one accountant's exploration of innovation from within her award-winning, 20-staff firm to a $300 million mid-tier.
Discover the seven conditions to create a culture of innovation
Learn how you can innovate with your business model, process or market
Find out how to coordinate innovation within a larger firm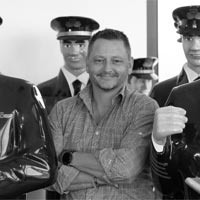 10:10
Your Survival Strategy: Facing Up To Two Years With Out Revenue And How To Come Out On The Other Side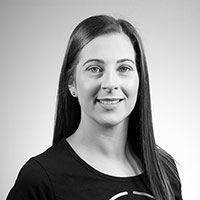 People & Culture
10:50
Empowering Your Firm By Creating A Connected Practice
What does a connect practice look like?
The positive impact that a connected practice has on your workflow
By using BGL, how can you create a connected practice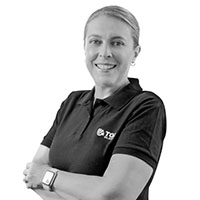 People & Culture
11:30
How Do You Show Up As A Leader? - The Benefits Of Leading With A Powerful People Strategy
Ever wondered how your presence as a leader impacts the performance of your business? Does how you show up make a difference? You bet!In this presentation, Megan Reed, Chief People Officer from TOA Global will share the "how" and the "why" of having a powerful people strategy can make a difference to your business.
Learn how to improve communication, increase engagement, and enhance overall business performance with an increased understanding of the role your leadership plays in the process.
Develop a deeper understanding of the importance of having a powerful people strategy
Create a plan to enhance your company culture from the top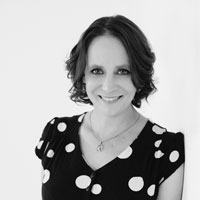 People & Culture
12:50
Anyone who has ever advised SMEs will have encountered business owners with concerning mental health problems like anxiety and depression. We often try to sidestep the issue by "taking it offline", "parking" it or finding another convenient reason to not confront our client's mental health well-being. Starting a conversation now may just be the best action you could take.
Find out how to recognise poor mental health conditions in those around you
Learn how to start a conversation with someone you are concerned about
Discover the best resources and guides available for you to share with business owners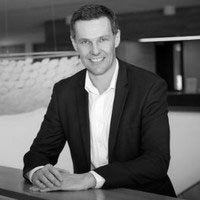 People & Culture
13:30
Taming The Email Beast – Why One Size Doesn't Fit All
The problem isn't that we are all drowning in email; the real issue is that we are using email ineffectively. Too often we take a "one size fits all" mentality to setting rules in Outlook. Instead we need to configure our email programs to accommodate each person's unique strengths, weaknesses and preferences.
Discover why "one size fits all" rules are fine in theory but poor in practice
Inbox Zero or Crowded Inbox – who cares? Why your garage might have the answer to managing email
Scheduling for success – how to understand your priorities and make informed decisions in even fluid environment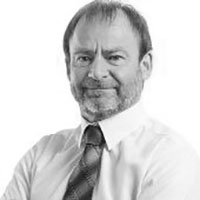 People & Culture
14:50
Join our host Colin Beattie for this ABE exclusive edition of MYOB's new Changecast series.COVID-19 will continue to have a massive impact on our lives long after the virus is finally contained. Successfully navigating our way through the challenges on our horizon will take careful planning and consideration. Join our panel for an open and honest discussion on:
The issues we all face post-COVID
Tactics for overcoming those challenges
What we can do now to shape the future
16:00
Where To From Here For The Australian Economy?
What a year! 2020 heralded a global pandemic and consequently Australia's first recession in 29 years. Where does this leave the economy now, and what can we expect to see in 2021 and beyond?
16:30
A discussion between Australia's fastest-growing Fintech and the leading small business platform. Airwallex and Xero will discuss what it means to be a modern business, and the role of the accountant in modernising businesses to stay competitive in a post-COVID-19 era.
Find out how SMEs are using technology to compete with big business and how their accounting partners are supporting them
Identify opportunities to improve data-driven decision making and have better visibility and control of finances with technology
Hear how Airwallex became the fastest unicorn in Australian history and how SMEs accelerate their global growth with Airwallex
last published: 26/Oct/20 22:35
People & Culture, Tuesday 17 November 2020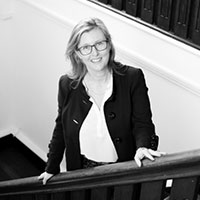 09:00
What's on the plate of a CFO of a $13 billion company that is experiencing rapid growth? Mirvac's assets under management nearly doubled to $23 billion in five years and are on track to hit $32 billion by 2024. How do you scale up an organisation to handle that growth and avoid inefficiency?
Discover the technology trends that are changing the skillset needed in the finance team
Find out why employee engagement is such a critical metric to supporting high growth
Get tips on how to create a high-performing culture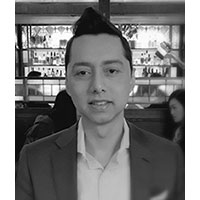 09:35
Why Everyone Will Move to Real-Time Audits, and When
The basics of carrying out an audit haven't changed for centuries. The tectonic shifts in technology are giving rise to new ways of thinking that could see sampling dumped for real-time audits of every single transaction – even if a SME sells thousands of items a day.
Discover how changes access to banking data will give accountants much more power
Learn about the potential new models for audit and when they are likely to emerge
Find out how firms can redesign their audit teams and create radical new services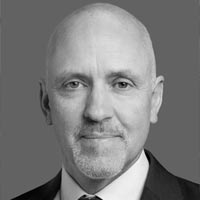 10:10
Beyond COVID: Australia's Economic Outlook
The necessary health response to the COVID-19 pandemic has had a significant economic impact. The lockdown of parts of the economy has pushed Australia into recession and triggered a sharp jump in unemployment and underemployment. The policy response by the Federal Government and the RBA has been unprecedented, acting to soften the economic blow considerably.But the job is not finished. The economy will likely require considerable help for a number of years if the negative economic and social consequencesof elevated unemployment are not to be compounded.This session will:
Consider the economic consequences of the pandemic;
Examine the policy response; and
Plot the possible course for the economy as it emerges from lockdown.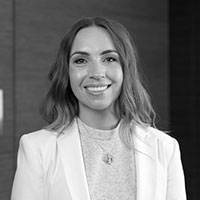 People & Culture
10:50
Forget Making Partner. Your Best Staff Want Impact
The drive to diversify into advisory services is often about the benefits in fees, margins and team capacity. But this misses the mark. Your best staff aren't in it to make partner, they want to make a difference in someone's life. When we focus on impact we're speaking the language of our talent and our future leaders.
Find out how an impact-led approach helps clients appreciate the value of advisory
Discover how to reframe your services in terms of customer experience
Learn about better ways of planning for succession in your firm
People & Culture
11:30
Is Membership Of A Professional Body Still Important And Are You Getting Value?
Professional body membership has been a critical element of our profession for over a century. Beyond the financial cost, membership brings with it the impost of continuing professional development requirements, quality assurance and professional standards. Are you getting value from your membership? What does value look like in today's accounting profession?
Query and validate the value of professional membership and explore what engagement means to you
Receive a frank and robust assessment of the issues facing the accounting profession
Engage with one of the professional body CEOs on what matters to you as an accounting professional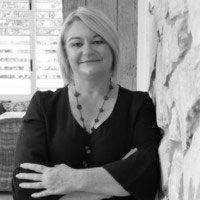 People & Culture
13:30
Sex, Lies & Revolution
You're an accountant, in an industry that sits squarely at a crossroad. Keep focusing on compliance, doing what you're doingand you run the very real risk of losing your relevancy, becoming extinct or will you learn, adapt and transform.Join Lynda for this energetic, lively and thought provoking topic about how to transform your accounting business by delivering advisory the right way.
Learn why other advisory solutions have failed to deliver
Find out how just one coaching technique can produce amazing results with clients
Discover why the key to transforming your accounting business has nothing to do with selling
Understand why ad-hoc advisory is not the answer and how to do something about it
Claim your free download of Accounting Revolution:How to Instantly Connect With Your Clients In a Way That Makes You Money
Are you ready to transform your Accounting Business in the next 12 months?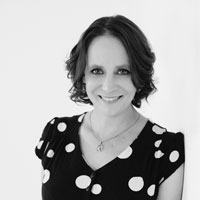 People & Culture
15:30
It's easy to come back from a conference and tell your team that things are going to change – maybe a new process, tool, or hire. But will they buy into it? Two fabulous leaders discuss how giving greater autonomy to staff to find their own solutions and a safe space to test them reaped the best results.
Understand why some of the best changes can come from juniors on the front line"
Discover why staff are more likely to adopt new ideas discovered through their own research
Approaches to growing a firm - developing new ideas quickly vs cost-benefit analysis approach
last published: 26/Oct/20 22:35