Intuit QuickBooks Channel | Accounting Business Expo 2020
Intuit QuickBooks, Monday 16 November 2020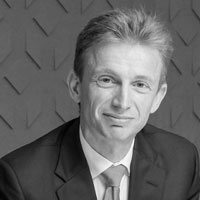 09:00
Tax In A Digital World
Jeremy Hirschhorn is Second Commissioner at the Australian Taxation Office (ATO). He has overall responsibility for the Client Engagement Group, which fosters willing participation in Australia's tax and super systems through well-designed client experiences.Jeremy has more than 20 years' experience across the public and private sector in managing complex tax matters.
Jeremy will be discussing how the ATO is making the complex more streamlined. Jeremy will also be showcasing how the ATO is using its data to support businesses in new ways, and how he sees the role of tax professionals changing.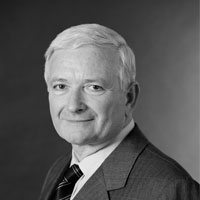 09:30
New political movements in the UK, the US and much of Europe have overturned the status quo, mostly moving to the right. Xi Jinping's China is exerting its might with the Belt and Road initiative and other projects. Business leaders are weighing into public conversations on the limits of free speech and climate change. What does leadership look like in the next decade?
Will business leaders and businesses become advocates for political causes and not just profits?
How will political parties revitalise trust with constituents when technology is outpacing governance?
Will the era of trillion dollar companies drive Australia towards lesser equality in wealth?
10:00
Why An Innovation Strategy Is Not About Technology
How can a firm approach innovation? Does it look different in a small firm compared to a large one? The biggest challenge is convincing people that innovation doesn't equal technology. It's about creating a culture and a mindset. Hear one accountant's exploration of innovation from within her award-winning, 20-staff firm to a $300 million mid-tier.
Discover the seven conditions to create a culture of innovation
Learn how you can innovate with your business model, process or market
Find out how to coordinate innovation within a larger firm
Intuit QuickBooks
10:50
STP with the ATO: An Insider's Guide To How STP Is Progressing And What's Next
All employers should have commenced STP reporting – except those who have deferrals or exemptions in place, or those with closely held payees. Do you have clients who qualify for a reporting concession? Hear from the ATO and tax experts about your reporting options and, obligations.
Hear about how STP implementation is progressing
Learn about employer on-boarding
Understand the available reporting concessions to some employers
Discover how STP will apply to closely held payees from 1 July 2020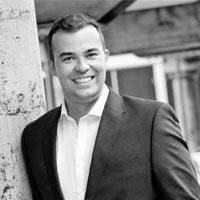 Intuit QuickBooks
11:30
10 Ways To Build Your Profile & Better Market Your Practice
In the past, you had a handful of competitors in your area. Today, you have literally thousands and they come from every corner of the country. Learning how to effectively market yourself and your business has never been more important. Hear 10 powerful ways to attract more clients and grow your practice.
Find out how to become the trusted authority in your area of expertise
Understand why it pays to create podcast and how to do it correctly
Learn how to leverage the power of Google to get more free traffic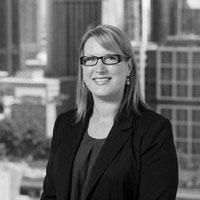 Intuit QuickBooks
12:10
Report: The Trends Transforming The Accounting Profession Over The Next Decade
A landmark report by Australia's largest accounting association has unearthed the major trends shaping the way accounting practices will operate. Transformative technologies at the government, banking and practice management level will eliminate some jobs and create others. Find out how you can navigate these trends and build a sustainable, long-lasting practice.
Understand which technologies will have the greatest impact, and their current timeframe
Learn about the new opportunities for accounting practices and what they must do to win them
Find out how the changing regulatory environment will affect practices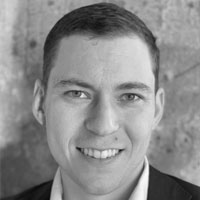 Intuit QuickBooks
12:50
How To Grow A Practice In An Era Of Digital Transformation
The internet is continuing to transform the way consumers of professional advice make purchasing decisions. Find out the fundamental elements you must have in place if you want to attract and onboard the right type of clients by leveraging the internet, technology and automation.
Discover methods to grow your firm beyond referrals and word of mouth
Learn about the new way to find your ideal clients quickly and on mass
Find out how to optimise your LinkedIn profile and online presence to get the right people contacting you
Intuit QuickBooks
13:30
How To Supercharge Your Practice With AI And Machine Learning
You have seen the power of artificial intelligence and machine learning in your Uber rides, FaceBook feeds and NetFlix recommendations. How would these transformative technologies work in an accounting firm? What kinds of automation are even possible? Find out what happens to your workflow when you integrate AI into practice software.
Find out how to leverage the power of automation to eliminate unnecessary admin and non-billable time
Learn how AI-powered automation drives efficiencies in practice
Understand why it's important to invest in technology to keep up with your competitors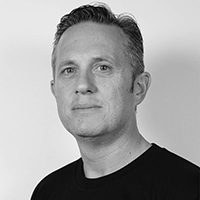 Intuit QuickBooks
14:10
Innovation And Your Clients' Data: How Open Banking Changes The Game
Starting with the big four, banks will gradually give businesses access to their own product data, customer data, transaction data and account data. This data could raise the number of auto-reconciled transactions in accounting software from 70% using bank feeds to 100%. It will also trigger a new level of competition among banks and other financial services.
Learn how sharing and integrating financial data will change the landscape of advisory with your clients
Hear how open banking in the UK has created budgeting apps that automatically track and optimise spending
Find out how you can access clients' data and what you can do with it
16:00
Coronavirus, Bushfires, Energy Crisis: What Is The Net Impact On The Economy?
A pandemic shuts down China, the world's factory, slashing revenue from student fees at universities and strangling supply chains. An apocalyptic fire season demolishes holiday trade along the eastern coast. Climate change denial cripples our energy policy and investment. US-led trade wars increase uncertainty. What will the short and long term effects be on Australia's economy?
Find out whether a tough six months is a good indicator of the next year
Discover the impact of global policies on domestic fortunes
Understand which industries will be hardest hit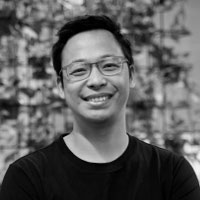 16:30
A discussion between Australia's fastest growing Fintech and an established giant of SME business technology. Airwallex and Xero will discuss the concept of the modern business and the importance of thinking and acting globally for customers, suppliers and employees.
Find out how SMEs are using technology to compete with big business and how their accounting partners are supporting them
Hear how Airwallex became the fastest unicorn in Australian history and how startups can supercharge their growth
Learn how to identify opportunities to save time and money with automating, offshoring and innovating
last published: 07/Aug/20 07:35
Intuit QuickBooks, Tuesday 17 November 2020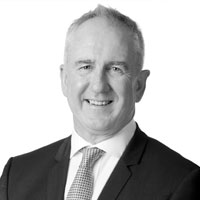 09:00
What's on the plate of a CFO of a $13 billion company that is experiencing rapid growth? Mirvac's assets under management nearly doubled to $23 billion in five years and are on track to hit $32 billion by 2024. How do you scale up an organisation to handle that growth and avoid inefficiency?
Discover the technology trends that are changing the skillset needed in the finance team
Find out why employee engagement is such a critical metric to supporting high growth
Get tips on how to create a high-performing culture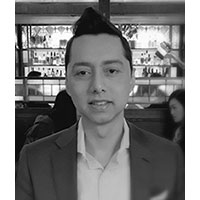 09:30
Why Everyone Will Move to Real-Time Audits, and When
The basics of carrying out an audit haven't changed for centuries. The tectonic shifts in technology are giving rise to new ways of thinking that could see sampling dumped for real-time audits of every single transaction – even if a SME sells thousands of items a day.
Discover how changes access to banking data will give accountants much more power
Learn about the potential new models for audit and when they are likely to emerge
Find out how firms can redesign their audit teams and create radical new services 10:00
Ecommerce giant Carsales.com.au is a household name for cars, motorcycles and marine classifieds. But it's not just in Australian households. The $4.5 billion ASXer operates across the Asia Pacific and has interests in Brazil, South Korea, Malaysia, Indonesia, Thailand and Mexico.
Understand how systems are critical to hitting operational and financial metrics
Discover how operations and finance teams work together
Find out how to innovate quickly within the constraints of ASX regulations
Interviewee:
Tanya Drerup,
General Manager, Corporate Systems,
Carsales.com.au
Intuit QuickBooks
10:50
9 Steps To Offering A Complete App Advisory Service
Clients want to know what apps to use with their accounting software, but few firms know how to recommend them. One approach is to learn about as many apps as you can – but with 6,000 applications in the QuickBooks ecosystem this is impossible.This presentation will look at a methodology firms can use for undertaking app advisory and cover some of the most common traps that firms can fall into."""
Discover the skills firms need for app advisory: analytic skills, accounting knowledge, professional networks
Find out how to ask the right questions before deciding on a solution
Learn how to analyse a business, understand its processes and common constraints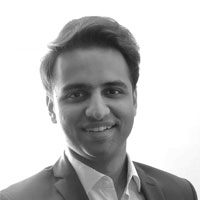 Intuit QuickBooks
11:30
The biggest advantage of moving to a cloud-based tax program is the amount of data that you can pre-fill from the ATO or your client's accounting software. This can save a huge amount of time on each return – and reduce errors. Find out how pre-filled data and automated workflows reinvents the tax return process.
Learn how to pre-fill data into the right labels for QuickBooks, Xero and all versions of MYOB
Understand where you save time on your current compliance workflow
Find out how to test cloud-based tax systems alongside your current system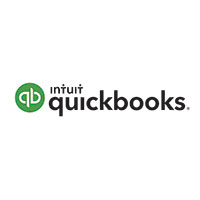 Intuit QuickBooks
12:10
Wage Watch: Major Employee Award Changes In 2020
Investigations into wage theft in franchises and hospitality have triggered a new round of changes to Federal, State-based, and award-based legislation. Updates to how you record working hours, how super is calculated and record-keeping mean that staying compliant is even more challenging under the strict employee award system.
Find out how to stop your falling foul of the emerging wage theft and underpayment trend
Understand how overtime is now calculated and what records need to be kept
Learn about the changes to super payments for employees that salary sacrifice
Session led by: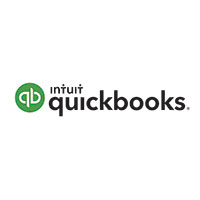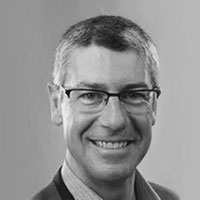 Intuit QuickBooks
12:50
How Do You Get Over Your Fear Of Business Development?
Everyone hates "being sold to" – and that naturally turns into a fear of making your own sales. You don't want to be "that person". But if you believe in the quality of your work, and you have satisfied customers, then providing services to others is helping them run their own business.
Learn how to reframe sales as helping potential clients – for their benefit, as much as your own
Find out how to scale your practice through business development and marketing
Discover the easiest way to bring up what you do in conversations with prospects Intuit QuickBooks
13:30
Workflow Tips To Stop Jobs Slipping Through The Cracks
Workflow automation, design thinking, integrated databases. The latest ideas for practice management can have a huge impact on simplifying your workflows, reducing the time it takes to complete core business activities. Learn how to keep on top of the right jobs at the right time, and improve the consistency and quality of your work.
Hear practical examples of how firms have improved their workflows
Discover how to rethink workflows and how they differ between single-partner firms and multi-partner firms
Find out how auto-summaries and pre-filling forms will increase efficiency
Aaron Ferguson,
Solutions Implementation Consultant,
Intuit Quickbooks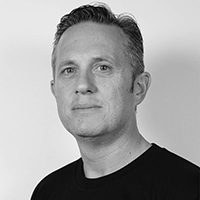 Intuit QuickBooks
14:10
Innovation And Your Clients' Data: How Open Banking Changes The Game
Starting with the big four, banks will gradually give businesses access to their own product data, customer data, transaction data and account data. This data could raise the number of auto-reconciled transactions in accounting software from 70% using bank feeds to 100%. It will also trigger a new level of competition among banks and other financial services.
Learn how sharing and integrating financial data will change the landscape of advisory with your clients
Hear how open banking in the UK has created budgeting apps that automatically track and optimise spending
Find out how you can access clients' data and what you can do with it
last published: 07/Aug/20 07:35