Introducing our CIO Summit for mid-tier firms on day 1 of #ABExpo 2020. This is an opportunity for IT leaders, executives and managers with a strategic focus on technology in larger firms to streamline their organisations.
CIO Summit, Monday 16 November 2020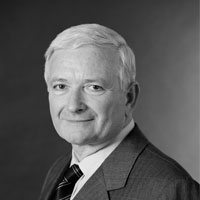 09:00
New political movements in the UK, the US and much of Europe have overturned the status quo, mostly moving to the right. Xi Jinping's China is exerting its might with the Belt and Road initiative and other projects. Business leaders are weighing into public conversations on the limits of free speech and climate change. What does leadership look like in the next decade?
Will business leaders and businesses become advocates for political causes and not just profits?
How will political parties revitalise trust with constituents when technology is outpacing governance?
Will the era of trillion dollar companies drive Australia towards lesser equality in wealth?
09:35
Why An Innovation Strategy Is Not About Technology
How can a firm approach innovation? Does it look different in a small firm compared to a large one? The biggest challenge is convincing people that innovation doesn't equal technology. It's about creating a culture and a mindset. Hear one accountant's exploration of innovation from within her award-winning, 20-staff firm to a $300 million mid-tier.
Discover the seven conditions to create a culture of innovation
Learn how you can innovate with your business model, process or market
Find out how to coordinate innovation within a larger firm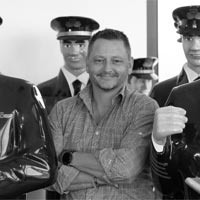 10:10
Your Survival Strategy: Facing Up To Two Years With Out Revenue And How To Come Out On The Other Side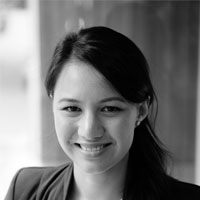 CIO Summit
10:50
The Impact Of AI On Accounting
AI and data analytics are powering a wave of groundbreaking technologies. Is your company ready? In this session we will explore how AI and analytics are changing the role of accountants and what finance teams need to do today to reimagine their organisations.
Find out where AI is transforming business and having the most significant impact
Discover where you and intelligent machines can work together to reach new levels of productivity and why your strategy can't ignore them
Learn how other Australian SMEs like you are unlocking the value from data and accelerating their growth
CIO Summit
11:30
Innovation is more than a buzzword – it opens up opportunities for new service lines, diversification and higher revenues. The mid-tiers are working through a smorgasbord of technologies and ideas to determine which ones will translate into high-value products for existing clients. Or, looking internally, which ones will improve service delivery and efficiency.
Discover the range of options for firms that are prepared to invest in change
Find out which ideas are the most attractive to the mid-tier firms
Learn how mid-tiers are tackling the tricky issue of change management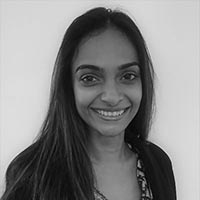 CIO Summit
12:10
Masterclass: How Firms Can Digitise Processes With The Microsoft Power Platform
Process automation is widespread among banks, insurers and other financial services companies. Now the technology has been commoditised in Microsoft's Power Platform and Power Apps, a high-powered replacement for macros. Discover how to use a low-code platform for rapid application development and process automation in an accounting firm.
Learn how to identify tasks and processes that are best suited for digitisation and automation
Understand how to use the Power Platform within the Microsoft cloud
Discover the benefits of process automation and app creation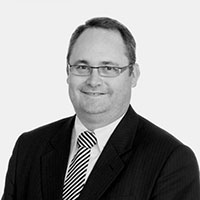 CIO Summit
12:50
When the client picks up the phone, they expect their firm to know what's going on. Behind the scenes, every firm is trying to track everything relating to that client: documents, expenses, billing, sales opportunities – and of course, phone conversations, emails and meetings. How can firms integrate cloud tech and legacy systems at a reasonable cost?
Find out how mid-tier firms are integrating their key systems
Learn how to set priorities for managing client data
Discover how a connected system can increase collaboration between departments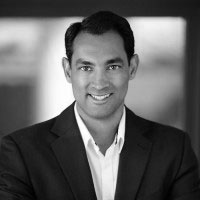 CIO Summit
13:30
Robotic Process Automation: How To Apply It In Accounting Firms
Robotic process automation has taken off in financial services, especially banking and insurance. Now mid-tier firms are experimenting with RPA software and other process automation platforms to eliminate data entry on a broader scale. Hear how firms are using RPA, the processes they are automating, and how SMEs are using the same technology to automate tax reporting themselves.
Find out about how firms use 150+ "instructions" or "robots" to manipulate, validate, convert, map, aggregate and share data
Learn how drag-and-drop programming is replacing the use of VBA
Discover how SMEs are using process automation to reduce manual data entry and find savings for Fuel Tax Credit, FBT, And GST
CIO Summit
14:10
How To Open Up Microsoft Teams To Your Clients - Without Breaching Security
Nearly every large firm is trying out Microsoft Teams to replace internal email. Yet this is only the beginning. Smaller firms have shown that adding clients to chat applications (Slack or Teams) can greatly improve staff efficiency and customer experience. Large firms can't see past the risk of opening up chat communications to external parties – but the rewards are enormous.
Find out why chat is a far more effective form of communication for quick requests to or from clients
Discover why clients love chat and see it as a superior experience
Learn how you to run a trial with clients on chat
CIO Summit
15:30
Practice Management Is For Billing a Client. A CRM Is For Knowing Them
Firms often mistake practice management for CRM – after all, it does come with a client database. The problem is that practice software is built to improve internal productivity. It isn't designed to assist you in knowing, helping and growing your clients. The move to the cloud is giving firms more options for improving client engagement and revenue.
Learn about the new crop of enterprise-grade CRMs customised for larger firms
Find out how firms can use CRMs to identify which clients are likely to buy more services
Discover the benefits of a CRM for event management, email marketing and succession planning
16:00
Where To From Here For The Australian Economy?
What a year! 2020 heralded a global pandemic and consequently Australia's first recession in 29 years. Where does this leave the economy now, and what can we expect to see in 2021 and beyond?
16:30
A discussion between Australia's fastest-growing Fintech and the leading small business platform. Airwallex and Xero will discuss what it means to be a modern business, and the role of the accountant in modernising businesses to stay competitive in a post-COVID-19 era.
Find out how SMEs are using technology to compete with big business and how their accounting partners are supporting them
Identify opportunities to improve data-driven decision making and have better visibility and control of finances with technology
Hear how Airwallex became the fastest unicorn in Australian history and how SMEs accelerate their global growth with Airwallex
last published: 23/Oct/20 00:05