Everyone talks about the era of digital transformation in finance. But what use is this technology if you can't implement it properly into your business? Day 2 of #ABExpo is home to the CFO Summit, where you can capitalise on the technological opportunities/ innovations and advancements and hear success stories from our world class speakers.
CFO Summit, Tuesday 17 November 2020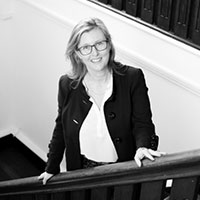 09:00
What's on the plate of a CFO of a $13 billion company that is experiencing rapid growth? Mirvac's assets under management nearly doubled to $23 billion in five years and are on track to hit $32 billion by 2024. How do you scale up an organisation to handle that growth and avoid inefficiency?
Discover the technology trends that are changing the skillset needed in the finance team
Find out why employee engagement is such a critical metric to supporting high growth
Get tips on how to create a high-performing culture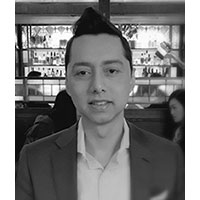 09:30
Why Everyone Will Move to Real-Time Audits, and When
The basics of carrying out an audit haven't changed for centuries. The tectonic shifts in technology are giving rise to new ways of thinking that could see sampling dumped for real-time audits of every single transaction – even if a SME sells thousands of items a day.
Discover how changes access to banking data will give accountants much more power
Learn about the potential new models for audit and when they are likely to emerge
Find out how firms can redesign their audit teams and create radical new services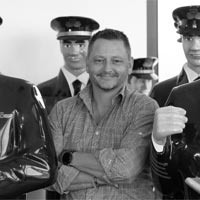 10:10
Your Survival Strategy: Facing Up To Two Years With Out Revenue And How To Come Out On The Other Side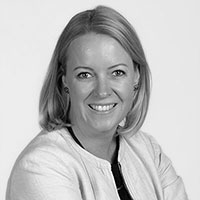 CFO Summit
10:50
Reach A Higher Level Of Financial Intelligence With Automated Reporting In Excel
New regulations and technology advancements have shouldered CFOs with increased responsibility for data analysis and business models. The move to financial storytelling gives leadership the information they need to make more informed decisions and reach a higher level of financial intelligence.
See how finance-owned solutions enable fast, accurate reporting, forecasting, planning and close directly from your core financial systems
Why the right data matters and how to get it in real time from your systems in a few clicks
How we have helped thousands of customers save hundreds of hours each year on reporting and provided them with more time for analysis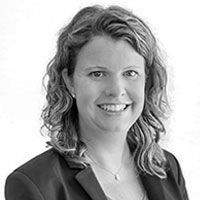 CFO Summit
11:30
It's a common scenario – lean, well-performing mid-size companies are serviced by a back office drowning in paper remittances. The finance team often misses out on cool technology and productivity improvements because it's not driving revenue. But digitising your back office can make a huge difference to the speed and confidence of decision-making.
Hear how one CFO removed hours of labour from the finance team by removing paper
Find out why Excel supports 80% of the work in the financial month end, and how to tame it
Understand how APIs in your finance platform can dramatically improve customer engagement and AR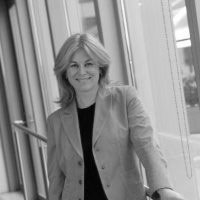 CFO Summit
12:10
Every modern business these days is dependent on reliable internet connection because they use cloud software and Google search. Without it, staff can't access information about customers, check inventory, or process sales. The internet is now a mission critical service, yet many put their faith in consumer NBN services because they don't realise there are business-grade options.
Understand the difference between consumer NBN services and business grade NBN services
Discover solutions and tools to improve the productivity of your firm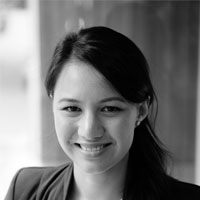 CFO Summit
12:50
AI For SMEs? What It Means For The CFO & Finance Teams
AI is often portrayed by robots taking over the world, disconnected from the real world of customers, spreadsheets and numbers. In this session, we'll share customer stories adopting AI for analytics in moderation today, and how a simple use case using your finance data, positions you competitively for the future.
Discover what AI is (and isn't)
Learn how to run a successful AI initiative and not waste time or money, and how this can start with something as simple as your finance data
Have better appreciation for collaborative intelligence: people and AI joining forces, re-imagining your business today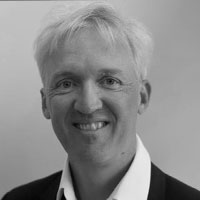 CFO Summit
13:30
The Transformative Power Of SaaS For the Mid-Market – An Insider's Guide
Unilever, Stuart Alexander and Seven Miles Coffee Roasters have run transformation projects that implemented SaaS across functional silos such as CRM, ERP, HCM and SCM. Hear a CFO's first-hand account of these projects and how a SaaS strategy gives you modern best practice and the latest in technology innovation.
Go beyond the buzzwords to discover how SaaS really helps midsize companies to 'digitally transform'
Identify the opportunities and potential pitfalls with SaaS solutions
Hear real world examples of companies large and small that are using SaaS to break the upgrade cycle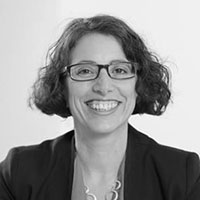 CFO Summit
14:10
When is the right time to move to ERP? Cloud ERPs are lowering their prices and introducing rapid implementation programs to make it easier for SMEs to move up to ERP. But inventory apps such as Dear, Unleashed, Cin7 and TradeGecko are becoming more powerful, extending the life of cloud accounting software.
Find out how to evaluate complex software for your business
Learn about the strengths and weaknesses between ERP and inventory apps
Understand the limitations of accounting software and the implementation costs of ERP CFO Summit
14:50
Digital Transformation, Organisational Agility And Revenue: Making The Connection
Everyone seems to have a digital transformation project these days. How do you ensure that it has the right impact on business? The latest research shows a strong correlation between revenue growth and organizational agility. The right culture can shift digital transformation from a one-time event to an ongoing, new way of operating.
Learn about the behaviours that help businesses drive revenue growth
Discover how the work, the workforce and the workplace are changing
Understand why companies are blending third party and operational data together with financial, HR and planning in one place, in real time
Steve Skinner, CFO, Advisory Practice, ANZ, Workday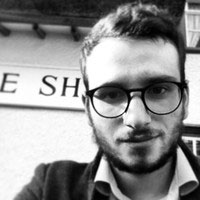 CFO Summit
15:30
Business Intelligence: Why It Will Become An Essential Knowledge Platform For Accountants
"Business intelligence" is a phrase often associated with complex systems, corporate clients and expensive operators. But BI is going through a phase of affordable democratisation. SMEs want to understand correlations in financial and operational data. They are turning to their accountants to find these commercial insights and to guide decisions based on data.
Find out what is driving SMEs' increased interest in BI
Learn about the main components of BI and how it crosses over with Excel
Understand the change in skill set required to use BI tools
last published: 25/Sep/20 05:55