Accounting Business Expo 2020 Agenda | Business Advisory
SMEs want help on cash flow forecasting, budgeting and growth strategy. But how do you deliver these services consistently, at a high quality and price it to match? Hear from others who have already grown successful advisory businesses to complement their compliance practice.
Business Advisory, Monday 16 November 2020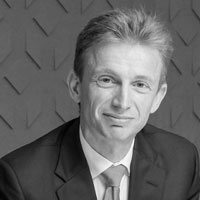 09:00
Tax In A Digital World
Jeremy Hirschhorn is Second Commissioner at the Australian Taxation Office (ATO). He has overall responsibility for the Client Engagement Group, which fosters willing participation in Australia's tax and super systems through well-designed client experiences.Jeremy has more than 20 years' experience across the public and private sector in managing complex tax matters.
Jeremy will be discussing how the ATO is making the complex more streamlined. Jeremy will also be showcasing how the ATO is using its data to support businesses in new ways, and how he sees the role of tax professionals changing.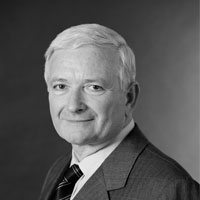 09:30
New political movements in the UK, the US and much of Europe have overturned the status quo, mostly moving to the right. Xi Jinping's China is exerting its might with the Belt and Road initiative and other projects. Business leaders are weighing into public conversations on the limits of free speech and climate change. What does leadership look like in the next decade?
Will business leaders and businesses become advocates for political causes and not just profits?
How will political parties revitalise trust with constituents when technology is outpacing governance?
Will the era of trillion dollar companies drive Australia towards lesser equality in wealth?
10:00
Why An Innovation Strategy Is Not About Technology
How can a firm approach innovation? Does it look different in a small firm compared to a large one? The biggest challenge is convincing people that innovation doesn't equal technology. It's about creating a culture and a mindset. Hear one accountant's exploration of innovation from within her award-winning, 20-staff firm to a $300 million mid-tier.
Discover the seven conditions to create a culture of innovation
Learn how you can innovate with your business model, process or market
Find out how to coordinate innovation within a larger firm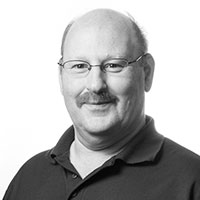 Business Advisory
10:50
How To Assess Your Corporate Compliance And SMSF Software
If a software supplier shows you a PowerPoint presentation and not their software, this should ring alarm bells. If they bring their developer to fix bugs during the presentation, this should ring sirens. Software plays a critical role in lifting productivity in your business. The wrong choice could force you to pay for two apps, staff downtime and expensive retraining.
Understand the warning signs of incomplete software
Learn how to measure the value and ROI of competing applications
Discover how due diligence reduces the risk of a dud choice – and expensive re-training
Business Advisory
11:30
How To Access Private Money
Do you understand the difference between private money and bank money? Bank money comes with different lending criteria, rates and charges imposed by banks and mortgage lenders. Private lenders aren't subject to the same restrictions, and are more flexible about the amount and terms you want to borrow.
Find out how private money works and the scenarios in which it is useful
Learn how to capitalise on opportunities with private funding
Discover the types of financial solutions offered by private money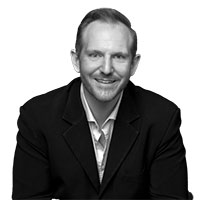 Business Advisory
12:10
The first and exclusive release of Bond Business School's (Bond University) research into how small and medium businesses are succeeding with the offshoring of accounting services. Learn the blueprint for offshoring success based on this research and understand exactly how many firms are using offshoring to grow.
Discover the roles small and medium businesses are offshoring, and how!
Learn from the experiences of Australian small and medium accounting firms
Find out exactly what it takes to successfully offshore your services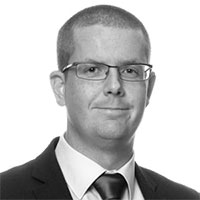 Business Advisory
13:30
What You Must Know About Depreciation Legislation Changes And Industry First Insights Into Investor Behaviour
We look at how depreciation deductions have changed since the May 2017 Division 40 changes and how the latest 2019 effective life changes impact existing property purchasers. We'll also share industry first data showcasing the changes in investor behaviour over the last four years with some critical insights into missed deductions and how they can be avoided.
See the true impact of the recent depreciation legislation changes
Discover how investors have missed out on 2.88 billion worth of depreciation deductions
Find out how investor behaviour and deductions have changed over the past four years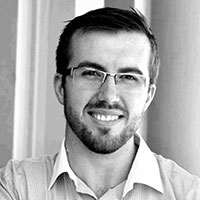 Business Advisory
14:10
The Honest Truth About Advisory – How To Build A Genuine Business Advisory Service
Would you be confident enough to charge your full fee only after your clients hit their financial targets? Forget the theory; take a peek inside a highly profitable advisory business. Learn how to build a 12-month growth strategy for clients where you are committed to their success – and share handsomely in the rewards.
Discover the mindset shift required to deliver business advisory
Understand the level of investment in time and operational efficiencies to open this new revenue stream
Hear how you can introduce business advisory as a high-impact, high-margin activity
Business Advisory
14:50
How To Turn Accounts Payable Into A Profitable, Client-Focused Service
Paying bills or payroll for clients is a thankless task. Batching payments, fiddling with ABA files and online banking – and doing it all again when the client doesn't approve in time. But what if it took two minutes to select and send a list of invoices, salaries or any accounts payable item, for approval directly to the manager or business owner?
Learn how to set up a scalable, highly efficient system for processing bills, salaries, BAS and super
Find out how to reduce the risk of business email compromise and invoice fraud
Discover how to reduce the risk in handling clients' bank details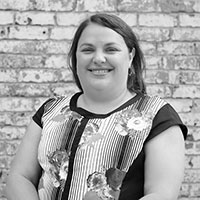 Business Advisory
15:30
What Works And What Doesn't: How I Teach My Accountants To Be Advisers
One of the hardest problems facing firms today is how to train accountants to handle higher level advisory work. It's a mix of soft skills, practical knowledge and processes; but can you really buy this stuff off the shelf? Hear a warts-and-all journey of how one firm increased the value of services and fees charged by retraining existing staff.
What should advisory look like in your business? See one list of options
Discover how to make advisory a part of your business and culture
Templates, steps and information – get the structure that accountants want
16:00
Coronavirus, Bushfires, Energy Crisis: What Is The Net Impact On The Economy?
A pandemic shuts down China, the world's factory, slashing revenue from student fees at universities and strangling supply chains. An apocalyptic fire season demolishes holiday trade along the eastern coast. Climate change denial cripples our energy policy and investment. US-led trade wars increase uncertainty. What will the short and long term effects be on Australia's economy?
Find out whether a tough six months is a good indicator of the next year
Discover the impact of global policies on domestic fortunes
Understand which industries will be hardest hit
16:30
A discussion between Australia's fastest growing Fintech and an established giant of SME business technology. Airwallex and Xero will discuss the concept of the modern business and the importance of thinking and acting globally for customers, suppliers and employees.
Find out how SMEs are using technology to compete with big business and how their accounting partners are supporting them
Hear how Airwallex became the fastest unicorn in Australian history and how startups can supercharge their growth
Learn how to identify opportunities to save time and money with automating, offshoring and innovating
last published: 04/Aug/20 05:55
Business Advisory, Tuesday 17 November 2020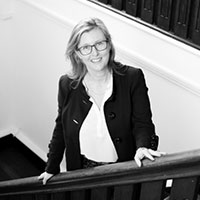 09:00
What's on the plate of a CFO of a $13 billion company that is experiencing rapid growth? Mirvac's assets under management nearly doubled to $23 billion in five years and are on track to hit $32 billion by 2024. How do you scale up an organisation to handle that growth and avoid inefficiency?
Discover the technology trends that are changing the skillset needed in the finance team
Find out why employee engagement is such a critical metric to supporting high growth
Get tips on how to create a high-performing culture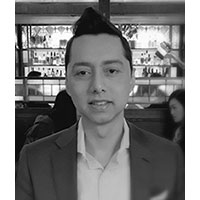 09:30
Why Everyone Will Move to Real-Time Audits, and When
The basics of carrying out an audit haven't changed for centuries. The tectonic shifts in technology are giving rise to new ways of thinking that could see sampling dumped for real-time audits of every single transaction – even if a SME sells thousands of items a day.
Discover how changes access to banking data will give accountants much more power
Learn about the potential new models for audit and when they are likely to emerge
Find out how firms can redesign their audit teams and create radical new services 10:00
Ecommerce giant Carsales.com.au is a household name for cars, motorcycles and marine classifieds. But it's not just in Australian households. The $4.5 billion ASXer operates across the Asia Pacific and has interests in Brazil, South Korea, Malaysia, Indonesia, Thailand and Mexico.
Understand how systems are critical to hitting operational and financial metrics
Discover how operations and finance teams work together
Find out how to innovate quickly within the constraints of ASX regulations
Interviewee:
Tanya Drerup,
General Manager, Corporate Systems,
Carsales.com.au
Business Advisory
11:30
Why Microsoft Could Replace Your App Stack
The latest incarnation of Microsoft Office has a toolset far greater than Word, Excel and PowerPoint. Microsoft has added an array of add-ons that are of instant benefit to accounting firms of any size. And these low-cost tools could replace the hodgepodge of expensive apps you currently use.
See an ROI shootout between a typical cloud app stack vs Office alternatives
Understand the different Office 365 plans and what you get with each
Find out which practice apps firms have already replaced with Microsoft equivalents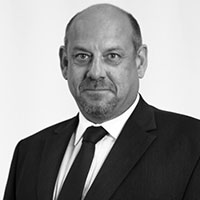 Business Advisory
12:10
Making The Best of a Bad Situation – Options For Clients In Distress
Creditors mounting, ATO arrears or fintech debts? Impending insolvency? Every client's circumstances are different. Is just appointing a liquidator the answer? Your client needs a well-developed insolvency strategy. The outcome could save your client's future. Presented in a case study format you will see first-hand the enormous benefits that can be obtained.
Discover the most common early warning signs of a business in trouble
Learn new ways to help clients in financial distress
Understand the costs of inaction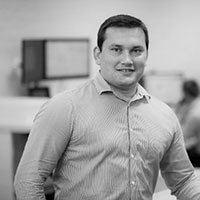 Business Advisory
12:50
Solving The Growth Problem – The Solution May Surprise You
One of the most difficult issues facing the accounting industry today is how to continue to grow in the face of increased competition, rising costs and the apparent commoditisation of compliance. How do you juggle the doing and the growing? Is compliance really dead? Is advisory the answer? Hear some real world experience from a firm that has a history of high organic growth and won the 2019 Australian Boutique Firm of The Year.
Why the accounting industry has a growth problem
How to focus on the factors that systematically drive growth
How to improve client retention and referrals
last published: 04/Aug/20 05:55