Accounting Business Expo 2020 Agenda | Automation & Analytics
Automation is hard to get right and requires a good understanding of analytics to get the most out of it. If you're looking to increase margins across the business, then automation is a must. Invest the time on these areas and the impact on your business can be tremendous.
Automation & Analytics, Monday 16 November 2020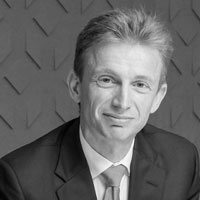 09:00
Tax In A Digital World
Jeremy Hirschhorn is Second Commissioner at the Australian Taxation Office (ATO). He has overall responsibility for the Client Engagement Group, which fosters willing participation in Australia's tax and super systems through well-designed client experiences.Jeremy has more than 20 years' experience across the public and private sector in managing complex tax matters.
Jeremy will be discussing how the ATO is making the complex more streamlined. Jeremy will also be showcasing how the ATO is using its data to support businesses in new ways, and how he sees the role of tax professionals changing.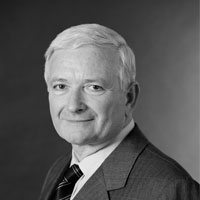 09:30
New political movements in the UK, the US and much of Europe have overturned the status quo, mostly moving to the right. Xi Jinping's China is exerting its might with the Belt and Road initiative and other projects. Business leaders are weighing into public conversations on the limits of free speech and climate change. What does leadership look like in the next decade?
Will business leaders and businesses become advocates for political causes and not just profits?
How will political parties revitalise trust with constituents when technology is outpacing governance?
Will the era of trillion dollar companies drive Australia towards lesser equality in wealth?
10:00
Why An Innovation Strategy Is Not About Technology
How can a firm approach innovation? Does it look different in a small firm compared to a large one? The biggest challenge is convincing people that innovation doesn't equal technology. It's about creating a culture and a mindset. Hear one accountant's exploration of innovation from within her award-winning, 20-staff firm to a $300 million mid-tier.
Discover the seven conditions to create a culture of innovation
Learn how you can innovate with your business model, process or market
Find out how to coordinate innovation within a larger firm
Automation & Analytics
10:50
New Clients On Auto-Pilot: Is Marketing Automation Hype Or Substance
If only you could buy an app that sends you a consistent stream of high-quality clients. Marketers regularly overpromise what their products can do, especially when it comes to marketing automation software. What can marketing automation really do for an accounting firm? Should you spend thousands on all-in-one platforms like HubSpot or "stitch together" cheaper apps?
Find out which processes you can automate in your firm's marketing and client communications
Get a template for mapping out marketing automations
Automation & Analytics
11:30
How To Automate Your Firm Using Microsoft Power Automate
Outlook has received a shot in the arm with the release of Microsoft's Zapier competitor, Power Automate. Formerly named Flow, it can send you notifications when you receive emails from your VIP clients, automatically save email attachments– it now even does robotic process automation.
Find out how you can automate your inbox and other parts of Office 365
Discover the automation "recipes" used by a tech-savvy firm
Understand which processes you should automate first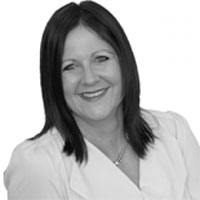 Automation & Analytics
12:10
There's A Zap For That! How To Plug Your Leaky Sales Funnel In Your Accounting And Bookkeeping Firm
Most small accounting and bookkeeping firms want to grow (who doesn't, right?) but often the whole marketing and sales side of the business just seems so time consuming. If only you could easily convert leads to prospects – Well, now you can! Find out how to use the power of Zapier to get organised, save time and grow sales.
Learn how to send leads follow up messages on autopilot
Find out how to automate your sales funnel so it's working behind the scenes like a loyal team member
Discover how to connect marketing and sales apps together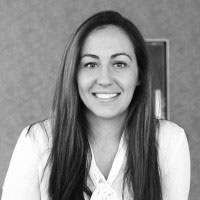 Automation & Analytics
12:50
App Stacks For Managing The Client Relationship (Not Just Onboarding)
Many firms don't spend much time thinking about the quality of their relationship with clients. However, a good relationship is the secret to higher referrals, lower churn and higher revenue per client. With the right mix of apps you can set up automations and alerts to proactively help clients meet their goals and improve customer satisfaction.
Understand which apps you need in your stack to manage client relationships
Discover how automation gives you more time to focus on the relationship
Learn why you should embrace alerts to stay proactive
Automation & Analytics
13:30
Sick Of Entering Addresses Twice? How To Tie Your Sprawling App Stack Together
Firms have never had so much tech. While this explosion of riches has helped us improve efficiency in areas from proposals to compliance, it has created a tangle of disconnected databases. Ironically, the most tech progressive firms still need to update a client's address in multiple places. Hear how one firm is tying it all together.
Discover the options for connecting apps, from platforms to custom development
Find out which database you should make your single source of truth
Learn how to evaluate apps based on their ability to connect to others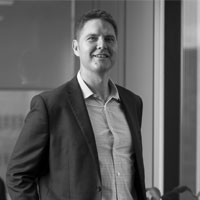 Automation & Analytics
14:10
Technology Is The Gateway To A Future Focused Practice
The accountancy industry is evolving fast – increasing client demands, shorter turnaround times for jobs, the need for staff to spread themselves across multiple disciplines. Practice owners need to adopt a future-first mindset to see their businesses thrive, remain competitive and maintain a healthy work/life balance.
Learn how to adapt and capitalise on this evolution
Find out how new technology can make it easier to manage business finances and compliance
Understand how to position your firm so you can ride out whatever changes the industry throws your way
Automation & Analytics
14:50
Accounting firms are usually either stretched to capacity or using expensive resources to do SMSF bookkeeping services in-house. Or they have decided to outsource it altogether. The reality is that providing SMSF services is a valuable and achievable opportunity for accountants and bookkeepers. Find out how the two can work together for mutual benefit and capitalise on this growing area.
Find out how to build a successful A2B (accountant to bookkeeper) or B2A partnership
Understand the different solutions available for SMSF services
Discover why diversifying into SMSF is valuable for both accountant and bookkeeper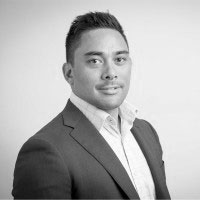 Automation & Analytics
15:30
Outsourcing vs Automation For SMSF: What Is The Most Efficient Solution For Your Firm?
It's a classic argument about any service in a firm today – should you automate it or outsource it? Or both? SMSF processing is a paper-heavy, manual and repetitive compliance process. Walk through three scenarios and hear how firms increased efficiency while maintaining control, transparency and quality over their SMSF service.
Understand which solution best aligns to your firm's strategy
Learn about the benefits and pitfalls of outsourcing versus automation
Find out where technology can improve workflow and efficiency in your SMSF workflow
16:00
Coronavirus, Bushfires, Energy Crisis: What Is The Net Impact On The Economy?
A pandemic shuts down China, the world's factory, slashing revenue from student fees at universities and strangling supply chains. An apocalyptic fire season demolishes holiday trade along the eastern coast. Climate change denial cripples our energy policy and investment. US-led trade wars increase uncertainty. What will the short and long term effects be on Australia's economy?
Find out whether a tough six months is a good indicator of the next year
Discover the impact of global policies on domestic fortunes
Understand which industries will be hardest hit
16:30
A discussion between Australia's fastest growing Fintech and an established giant of SME business technology. Airwallex and Xero will discuss the concept of the modern business and the importance of thinking and acting globally for customers, suppliers and employees.
Find out how SMEs are using technology to compete with big business and how their accounting partners are supporting them
Hear how Airwallex became the fastest unicorn in Australian history and how startups can supercharge their growth
Learn how to identify opportunities to save time and money with automating, offshoring and innovating
last published: 04/Aug/20 05:55
Automation & Analytics, Tuesday 17 November 2020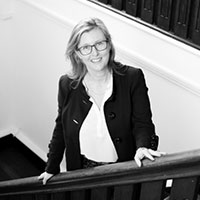 09:00
What's on the plate of a CFO of a $13 billion company that is experiencing rapid growth? Mirvac's assets under management nearly doubled to $23 billion in five years and are on track to hit $32 billion by 2024. How do you scale up an organisation to handle that growth and avoid inefficiency?
Discover the technology trends that are changing the skillset needed in the finance team
Find out why employee engagement is such a critical metric to supporting high growth
Get tips on how to create a high-performing culture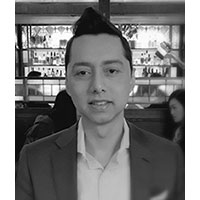 09:30
Why Everyone Will Move to Real-Time Audits, and When
The basics of carrying out an audit haven't changed for centuries. The tectonic shifts in technology are giving rise to new ways of thinking that could see sampling dumped for real-time audits of every single transaction – even if a SME sells thousands of items a day.
Discover how changes access to banking data will give accountants much more power
Learn about the potential new models for audit and when they are likely to emerge
Find out how firms can redesign their audit teams and create radical new services 10:00
Ecommerce giant Carsales.com.au is a household name for cars, motorcycles and marine classifieds. But it's not just in Australian households. The $4.5 billion ASXer operates across the Asia Pacific and has interests in Brazil, South Korea, Malaysia, Indonesia, Thailand and Mexico.
Understand how systems are critical to hitting operational and financial metrics
Discover how operations and finance teams work together
Find out how to innovate quickly within the constraints of ASX regulations
Interviewee:
Tanya Drerup,
General Manager, Corporate Systems,
Carsales.com.au
Automation & Analytics
10:50
Solving App Overload: How To Select And Streamline Your Tech Stack
Small firms never had so much choice – literally dozens of apps can improve some aspect of your operations. But all those monthly subscriptions can add up; you spend too much time connecting multiple databases; your staff now train on too many interfaces. Sometimes less is more when it comes to software.
Learn how to map out your tech stack and data flows
Understand the pros and cons of collaborative evaluation
Get a Comparison Matrix template
Automation & Analytics
11:30
Xero Consolidation: Forget The Tools, Just Focus On The Delivery
We all want one tool to do everything. Sadly, it doesn't exist. The good news is that there is a tool for almost every Xero Consolidation situation. It is more valuable to understand the problem and find the tool or service that fits. See real-world examples of management reporting, client reporting and benchmarking, to quote automation and cross-selling.
Get a rundown of frequent questions and their pragmatic solutions
Learn about the common consolidation scenarios that accountants and clients encounter
Find out the best way to pick a tool or service for consolidation problems in Xero
Automation & Analytics
12:10
Why You Need More Than A Reporting Tool To Optimise Compliance And Grow Your Practice
Have you tried delivering business advisory using small business reporting tools? How does workflow and automation achieve efficiencies in compliance and practice management? You will have discovered it takes a little more grunt to say something useful. The real gold in strategic advice requires information from operational software and external data sources as well as the accounting file. Hear about a different take to delivering proactive advisory services that scales.
Discover the power of instant access to data and insights to make data driven decisions
Learn how to provide timely insights and report packs to clients instantly
Find out how to update your clients and colleagues with alerts and automated reports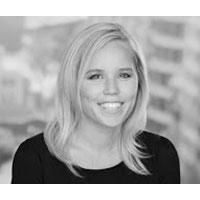 Automation & Analytics
12:50
Best Tool For Cash Flow? Hear One CFO's Top Picks
Cash flow forecasting is a critical tool in business but one that remains frustratingly manual for many businesses and accountants. Despite a proliferation of reporting apps, it often feels like a toss-up between automation, flexibility and price. Find out how the alternative solutions compare and the types of scenarios that have a clear winner.
Get an independent perspective from a heavy user of cash flow forecasting
Hear the pros and cons for the most popular tools
Learn how to find the best compromise of flexibility versus automation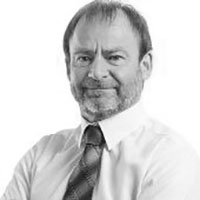 Automation & Analytics
13:30
Analysis: Treasury Review Of The Tax Practitioners Board And Tax Agent Services Act
Treasury has completed a sweeping review (with government announcement re changes pending) into the effectiveness of the TPB and the operation of the Tax Agent Services Act. The review has huge implications for tax and BAS agents – CPE, the Code of Conduct, registration requirements including qualifications, sanctions and safe harbour are all on the table, as is the TPB's own governance.
Learn about the key recommendations for TASA/TPB reform
Understand how these changes will affect you
Will the tax profession be better off for the Review?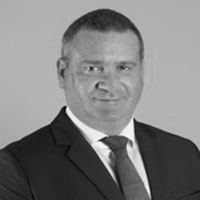 Automation & Analytics
14:10
How To Pick A Good One: Tips On Partnering With A Financial Planning Firm
In the wake of the royal commission into the financial services industry, it's more important than ever to make sure you choose your partners wisely. Financial planners can give clients a broader range of options and give you referral revenue – without the risks of working in the financial advice sector. But how do you partner with a FOFA compliant financial planner?
Learn how to spot the warning signals and avoid the dangers of commission-driven advisers
Discover the types of compensation arrangements
Understand what a successful financial planning partner relationship looks like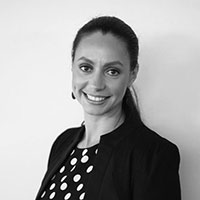 Automation & Analytics
14:50
Productivity Tips For Your Firm's Power Users In Xero
Did you know that you can sync data from multiple Xero files to tabs within the one spreadsheet? And that not only will the data refresh automatically monthly, daily, or even hourly – but that you can push changes into Xero from the spreadsheet? Google Sheet can do things that Excel just can't. Hear how one power user uses integrations with Google Sheets to automate large chunks of her bookkeeping practice.
Find out how to monitor payroll, P&L or transactions from multiple Xero files in one Google Sheet
Discover a rock-solid way to track intercompany loan transactions and reconciliations
Learn about the features in Sheets that you don't get in Excel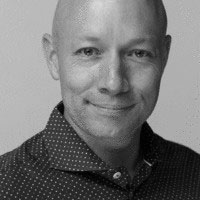 Automation & Analytics
15:30
Hacking Corporate Australia: Tales From The Field
The job of a penetration tester is to find loopholes in a company's digital and physical defences. Looking at the world through hacker tinted glasses reveals all the opportunities for compromising security, finding valuable data, and extracting it without tipping off staff. It also helps you understand which solutions really work.
Hear real-world examples of common pitfalls in networks, applications, premises and people
Find out which security controls are effective
Learn how you can reduce your exposure without blowing your budget
last published: 04/Aug/20 05:55