Decreasing budgets and increasing case volumes require a more efficient model in drug safety. Is automation part of that model? A recent survey conducted by a global consultancy found that workflow automation is rated as the most critical buying factor when large biopharmas are choosing safety software. Despite the many bold claims around automation in the industry, few have any real-world proof points to support them. In this webinar ArisGlobal will take a comprehensive look at a time-motion study to show the potential that automation has in transforming pharmacovigilance across five key use cases including:
Data Extraction
Natural Language Processing
Bulk Case Import
Touchless Workflow for E2B
Smart Workflow Management
Join us in this webinar as we review study results that show how automation can lead up to 7x case processing efficiency gain on average, while also providing helpful measurement benchmarks for continuous improvement over time.
Featuring: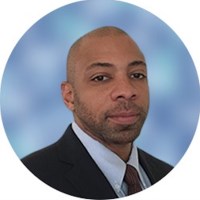 Emmanuel Belabe
Associate Vice President Safety
ArisGlobal