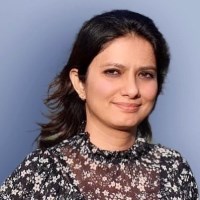 Dr. Kanwalpreet Kaur
QPPV & Senior Medical Safety Lead
APCER Life Sciences
Dr. Kanwalpreet Kaur is a physician by qualification and has 14 years of overall experience in clinical practice, healthcare operations, and pharmacovigilance. In 2008, she transitioned from full-time clinical practice and started her career in pharmacovigilance (PV) with APCER Life Sciences as a Drug Safety Physician. She has also worked with multinational companies, such as Cognizant, TCS, IKS Health, and Sciformix, where she managed simple to complex projects and actively participated in training and compliance, process improvement, and thought leadership initiatives. During her tenure, she has supported multiple PV transitions as a Lead Trainer for leading biopharmaceutical and medical device companies based in the US, EU, and UK and has hands-on experience in performing medical review of aggregate reports of various types (PSUR, PBRER, DSUR, PADER, and ADCO) and medical review of ICSRs (clinical trials and post marketing) for medicinal products, biologics, and medical devices across multiple therapeutic areas. For over 7 years, she has been actively involved in safety surveillance activities for simple to complex products in various therapeutic areas that include but are not limited to gastroenterology, immunology, and oncology. Dr. Kaur rejoined APCER Life Sciences in 2019 and is currently operating from the UK office as the UK QPPV. She also provides physician support to the QPPVs for clinical review of safety signals and risk management plans or any safety issues where clinical inputs are required. She is a key member of the strategic development group and is actively involved in thought leadership and strategic initiatives.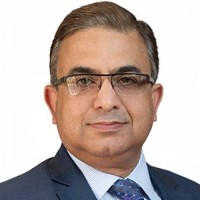 Dr. Vineet Kacker
Co-Founder, Global Technical Head and Managing Director
APCER Life Sciences
Dr. Kacker is a Pharmacologist by training, having done a PhD in Pharmacology from All India Institute of Medical Sciences in India. Dr. Kacker switched his interests from academia to private industry more than 21 years ago and has managed the Regulatory and Pharmacovigilance functions at companies such as Ranbaxy (UK) Limited and PSI NV (a subsidiary of Jubilant Organosys Limited). Dr. Kacker has been a Qualified Person/Person Responsible for Pharmacovigilance first at Ranbaxy and then at PSI. Dr. Kacker has served a pivotal role in setting up and managing global pharmacovigilance systems for these companies. He is the co-founder of APCER Life Sciences and is currently working as Managing Director and Global Technical Head. He has also worked as a Qualified Person/Person Responsible for Pharmacovigilance for more than 20 years. Additionally, he also serves as QPPV for a number of clients in his current function at APCER and has successfully managed their compliance through various inspections. He is also a Life member of Indian Pharmacological Society, Member of the Organization for Professionals in Regulatory Affairs and Member of the Research Quality Association.