As a sponsor/exhibitor of Telecoms World Asia, you will have a unique opportunity to build your profile, meet a range of senior-level, qualified business contacts and demonstrate your expertise and successful case studies within Asia's Telecoms industry.
To enable you to fully leverage this opportunity and maximise your sponsorship investment, we have developed a quick guide which provides useful tips and suggestions on how you can maximise your participation at the show.
Here are the many ways you can maximise tour brand exposure at our show.
1. Add the event banner to your email signature
A quick and easy way to let everyone know you're exhibiting at the show is to add the event banner below to your email signature and get your team to do the same.
Request for your customisable banner here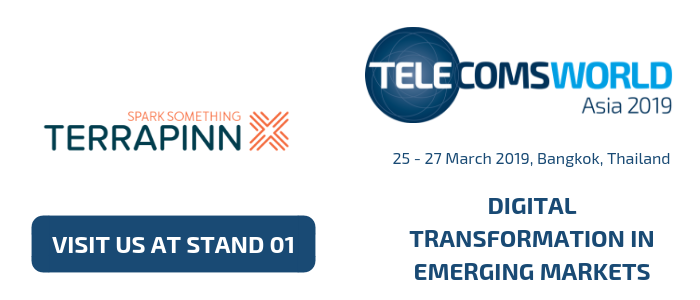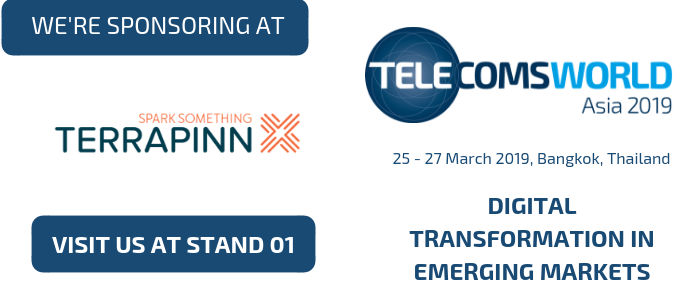 2. Add the event logo to your marketing. Request for high-res logos here
3. Email your contact with an HTML invitation
If you don't have time to craft an email inviting people to join you at Telecoms World Asia, we can provide you with a digital email, highlighting your involvement, in word doc and/or HTML format
- If you wish for Terrapinn to send this digital email to your contacts, please provide your data in excel format to us (at least 7 working days from desired blast date)
Request your personalized HTML email invite here
4. Community blog for additional exposure
Send us a post of 400-500 words about your company profile, speakers, new solutions, some exciting developments and reasons for joining Telecoms World Asia 2019 and we will post it up for you on our blog .
Submit your post here
5. Leverage on social channels
Announce your involvement, any activities planned onsite and tag us on the various social channels
1) In your tweets, tag us at @TelcoWorldAsia, hashtag us at #telecomsworldasia.
2) Join Telecoms World Asia on LinkedIn to announce your involvement
6. Refer your guests
Share the event with your friends and colleagues. They stand to enjoy a 40% discount off conference passes. Request for discount code here