Keynote (Room Sydney), Tuesday 7 June 2022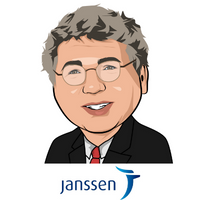 09:05
How do you build a digital ecosystem with multiple participants which enables interoperability, achieves scale, and drives innovation?
Outlining the main drivers spearheading the digital transformation in R&D
Building an architecture both internally and alongside partners to foster collaboration and deploy advances across the value chain: from discovery to commercial
Designing a system which is impactful, intuitive, connected, and intelligent to then reveal new connections, drive better decisions, enabling and creating new approaches to discovery

09:30
Increasing collaboration of all stakeholders and disciplines: instead of silos we needto build bridges to interact
Practically applying digitalization: we need to get to know the digital tools and possibilities available for scientists and we need to learn how to apply them for our lab of the future
Manage the change professionally: change causes resistant as a natural reaction, so we need to pay attention and action for professional change management
Do not try to define your lab of the future at the micro-level but establish a robust and flexible ecosystem, that can be adapted continuedly to your needs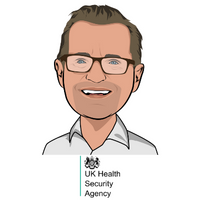 17:30
Building the Lab of the Future during a pandemic
Challenges and opportunities presented throughout the pandemic
Fostering a culture of collaborations across competitors towards a common goal
Did we apply the principles of the lab of the future when creating the mega-lab?
last published: 20/May/22 13:25
Keynote (Room Sydney), Wednesday 8 June 2022

09:05
Considering how sustainability in R&D is critical to future business success
Outlining how achieving sustainability in the lab requires a comprehensive lab of the future strategy: process, data, environment and new technology
Recognising the value of this alignment of sustainability, productivity and innovation and what it means for those who adopt it

11:30
The Lab Visionary Prize will reward that company which isn't afraid to rethink how science is executed through the deployment of technology.
Judges will be looking out for:

What is the value each start-up isoffering?
How can theyintegrate products in an established corporate IT environment? How do these enable them to unlock more value out of their existing environment?
Are they running any pilot projects? If so, can you share this? Has the pilot been a success if so why/why not?
15:35
Delivering the science of the future through people, data, space & technology
Ensuring labs are designed and optimised to make the most of those working in it
Building an infrastructure which can handle and maximise increasing data points to get better results
Structuring processes so these are optimised to speed up development
Considering how changes in science impact spaces and technologies
last published: 20/May/22 13:25