SEE WHAT OUR PAST EXHIBITORS HAVE TO SAY:

​
The show presents a lucrative opportunity for the continent's foremost solution providers to meet new customers and to grow their client base in Africa.
Gain exclusive access to decision malers in the industry. Expand to a new market that is difficult to break into. No one company is the same, and as a consequence no one partnership we build is the same. We take the time to learn what makes our partners tick. We're keen to learn about your goals and targets, and discover what's possible.
OUR STATS IN 2017:
| 1564 Attendees |
| Hundreds of exhibitors |
| 200 Delegates VIPs |
| 30 Free conferences |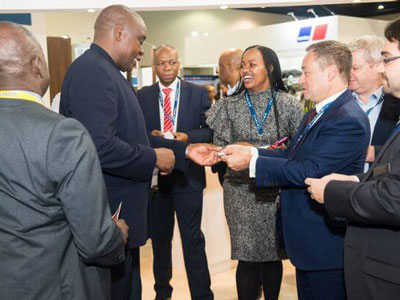 "Its informative and interactive-very educational"
Mabasa John Gumbo, Senior Civil and Water Engineer, Johannesburg Water
"The hospitality by the hosts was awesome, the experience excellent as well as the new innovations on display were of a high standard."
Daniel Thibedi, Maintenance Coordinator Electrical, Rand Water
"Great speakers, great networking opportunity, important topics were covered."
Kamohelo Potloane, Customer Service Development Manager, Rand Water
"There were many useful connections from many countries around the world. It was an eye opener to me"
Askwar Hilonga, University Professor, The Nelson Mandela African Institution of Science and Technology, United Republic Of Tanzania
"Great platform to meet and network with suppliers and also for knowledge of what's available in the industry"
Sibusiso Malinga, Director, Nestle
JOIN THESE SPONSORS AND EXHIBITORS AND CREATE NEW BUSINESS.