Networking at Sustain & Build Africa

It's all about the networking
Sustain & Build Africa is no average exhibition & conference. We recognise the importance of networking and offer an experience which allows you to do just that.
We're introducing a new style of event. One that allows attendees to tailor their content. And one that ensures sponsors meet as many relevant attendees as possible. Here's how we'll do it...
Find out more about the format ›
Interactive roundtables
A roundtable is by definition "a meeting around a table". The entire audience will brainstorm, debate and discuss a series of relevant topics and problems.
As a sponsor you can moderate one of these tables. A roundtable is a really powerful forum for you to meet at least 10-20 qualified, self-selected attendees to debate a problem they have, and that you can solve.
Download the sponsorship brochure ›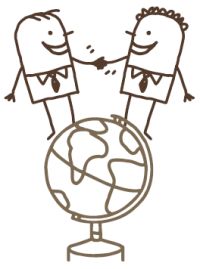 1-2-1 partnering
As a sponsor, you'll be allocated a Networking Manager.
They will work with you in the run up to the event to secure meetings and plan a schedule for you.
At the event they'll be ensuring the meetings take place, setting up more and generally making introductions.