In-depth, hard-hitting interviews with all the leading mining and quarrying decision makers and disruptors.

Consisting of in-depth 20-minute, back-to-back, one-on-one interviews throughout the day on Monday 8th and Tuesday 9th October, this is your chance to hear them if you missed them on the main stage.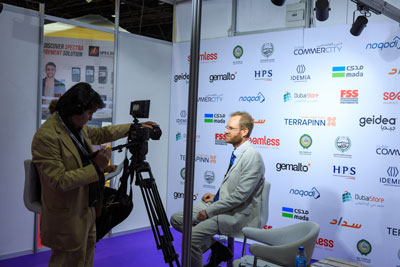 QUESTIONS THEY MIGHT FACE
• What are the main obstacles restricting full digitalization of mining operations?
• How will Saudi Arabia address the skills gap for Vision 2030?
• What does the resource scarcity in modern mining mean for future exploration?
• What do you expect for market volatility and demand in 2019?
• What are you doing to mitigate risks from modern threats such as cyberattacks?
• Is an entirely green-powered mining operation feasible or achievable today?
• How are you measuring and improving sustainability efforts?
• Who or what are the key disruptors in the mining industry this year?
• What does the future of the mining sector look like in your opinion?