Learn. Network. Purchase products
I want to learn
Unrivalled thought leadership through our most trusted brands.
Focused conference tracks dig deeper into the specialist topics:
Rural Telecoms
Carriers
Metro Networks
Broadband
Attended by senior level decision makers responsible for shaping their organisations investment strategy and purchasing the products and solutions that will get them there.
I want to network
If you have a solution for enterprises, ISP's, telcos and partners, Carriers World Africa 2015 is your platform to:
Compete with disruptors in the satellite market
Incorporate mini satellites into your current fleet
Incorporate new technologies to drive down connectivity costs
Diversify your offering to meet the customers changing needs
Networking opportunities include speed networking, networking app and faciliated meetings with the networking manager.
Download the prospectus to find out more about the networking opportunities ›

I want to purchase products
Visit the range of international exhibitors showcasing the latest technologies to help you:
Benefit from the commercialisation of satellites
Cost effectively deploy your own mini satellites
Effectively implement infrastructure projects
Plan for future applications
Access new opportunities in growing markets
Meet growing data demands and boost revenue
Deploy fiber cost effectively
Select the right partners
Who comes to learn and buy
ISP's
Telcos
Broadcasters
Government & Regulators
Mobile operators
OTT disruptors
VAS providers
From across Africa, with a focus on:
Thought leadership
Brand awareness
Business development
Product launch
Showcase & demonstrations
Who comes to sell products
Satellite operators and satellite owners
Satellite manufacturers
Network infrastructure & equipment
Towers and Mast infrastructure
Wholesale carriers
Network equipment (OEM's)
Cable Operators
Cable Manufacturers
Telecoms Network Operators
Network Infrastructure & Equipment
Download more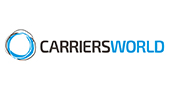 Download the exhibition brochure >
co-located with