We understanding the importance of networking
We understand that the potential for disruption and transformation is greater in payments and commerce than in any other industry. It underlies every transaction, in every country, between people and things, and people and people.
We also understand that relationships matter more than ever in this industry and at the end of the day, the success of the event will be determined by the number of quality contacts you make. We guarantee you will meet buyers at this show.
With over 8,000 attendees, including 500+ senior buyers from banks, retail, telcos, government and enterprises from across the region...
Cards & Payments Asia is no average event.
Let us arrange your meetings
At Cards & Payments Asia everyone benefits from rich, in-person interactions. But, would it help your business if you could guarantee introductions to your key prospects?
Our dedicated Networking Manager for Cards & Payments Asia will do exactly that and take the chance out of securing those vital business opportunities.
Partner with us & secure your meetings now >
Athiyah Rosli
Networking Manager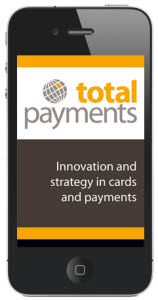 Download the app
Download our networking app to get in touch with all attendees before the event.
Use the app to:
Plan your sessions
Build a personalised agenda
Identify exhibitors to visit
Set up onsite meetings with key executives
Network with other attendees
You can still use the networking tool within
the app for a full year after the event so you can follow up with anybody you missed, months down the line.