Payment innovation for banks, retailers
and government
Show overview
Cards and Payments Africa is part of Africa's Payments, Banking and Retail Show. It is about tapping into opportunities that lie in Africa's growing payments sector.

This event brings together Africa's retail and commercial banks, with central banks, retailers and all stakeholders in Africa's card market.
A great event in 2013
Cards and Payments Africa 2013 was the year that Africa's banks, telcos and merchants joined Africa's payments, banking and retail show. The event saw:

• Over 1200 visitors!
• 13th annual event
• 50+ exhibitors
• Over 40 free seminars
• 3 shows in 1!
Download more
Who attends?

Proffesionals come from the following sectors:
Banking and Finance
Retail
Enterprise
Government
Transport
Telecommunications
Healthcare
Education
Why attend?
Be at Cards & Payments Africa to:
Understand global payment trends
Evaluate payment models and innovations
Learn how to create better customer engagement and retention
 Reduce costs and establish more efficient operations
Understand the impact and the opportunities created by emerging technologies
 Identify new partnerships
 Purchase
 
Enquiry about attendance options >
Subscribe to Total Payments
Stay ahead of the latest industry news and event updates. Subscribe to our blog›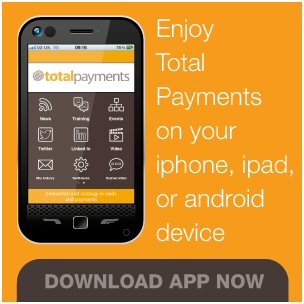 Related events
Related training