Connectivity from Asia to Europe was growing faster than any other region in the world but with a full recovery quite a few years off, can we assume that the recovered industry can look the same way it does now? Will the major routes and hubs still be the same, and will the same airlines be dominant? Join Volodymyr as he forecasts what the market will look like. Join us and learn:
When and how can we expect the Europe-Asia market to recover
What can airlines do to capitalise on the recovery
What will be the main drivers of the future of the market
Meet your virtual speaker: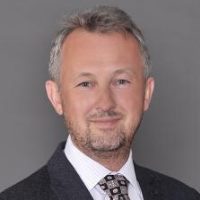 Volodymyr Bilotkach
Associate Professor
Singapore Institute of Technology
*Registration for the webinar is free for all to attend.
Hosted by:

For more information, visit www.terrapinn.com