Become a Sponsor or Exhibitor
promote your presence and increase interactions onsite with new and current clients
Book your stand today and make sure that you get the most from your participation at Aviation Festival Africa 2018
This exhibitor toolkit will help you make sure that you meet the right people at the show and spread the news about your participation.
Your checklist to promote your company at the show
With rising competition in the aviation space, providing a pronounced product or service is the new differentiator for airlines and airports across the globe. It's simple, promote your product or service at our show and reap the benefits!
Create excitement about the activities at your booth
Once you're on board, send us a 50-80 word write-up on what you'll be showcasing at your booth. Not just a corporate profile of what your company does but a benefit driven description about why attendees should visit your booth eg. a new product launch or an exclusive prize draw. We will include this copy in pre-event email blasts, visitor tickets and the web site.
Send mass email invitations
Once you have booked your stand, this is the best way to make sure everyone on your email database knows that you are participating in the event, and to invite them to visit your stand. Don't have time to create a HTML email? We can make one for you and even send it to your data. It's that easy.
Request your personalized HTML email invite here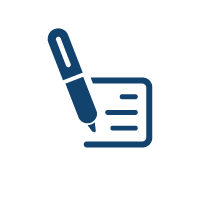 Add the event banner to your email signature
A quick and easy way to let everyone know that you're now exhibiting at the show is to add the event banner below to your email signature and get your team to do the same.
Request for a customised event banner here
Use social media
Announce you're going to be exhibiting at the show on Twitter using #AvFestAfrica , tag us at @AviationFest_SA or mention us on Facebook at Aviation Festival Africa . Alternatively, announce your participation on LinkedIn groups that you belong to.



Send a press release
Do you have an exciting product to launch or demo you would like to promote at the show? Do you have something exciting to tell the media about? Become an exhibitor and make sure you send your media contacts a press release around the show so they know about it.
Extra tip: Send us your press release so we can include any exciting launches in our pre-event marketing.
Share your content
Do you have any interesting case studies or white papers to share? We can put them up on the event website and share these on our social media pages.
Submit your whitepapers and case studies
Use our event as a platform for product launches
We'll be pleased to offer our event as a platform for you to have new product launches. If you would like to launch a new product, please send me the details, so that we can promote your exciting new product or offering.
Submit your product launch details
Add the event logo to your marketing
Once on board, if you create your own invites, emails or adverts don't forget to use the Aviation Festival Africa 2018 logo.
Request .jpeg version of the logo