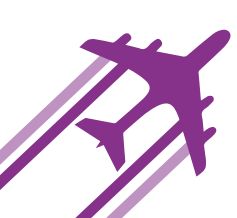 Opportunity and strategy for airlines, airports and investors
It explores strategy, innovation and technology driving the profitability and growth in the industry.
Aviation Outlook Africa offers an established, high-level platform for solution providers to enhance competitiveness and access new business opportunities across the region.
Who Sponsors?
Maintenance, Repair & Overhaul (MRO)
Airplane Manufacturers and Components
Enterprise Management Systems
Airport Infrastructure Solution
Ground support Equipment and Services
• Fuel etc.
Sales and Marketing Solutions
• Reservation & Distribution Solutions
• Ancillary Revenue Solutions
• In Flight entertainment
• Marketing, Branding and loyalty
Payment Solution Providers
Avionics, IT & Security Solution providers
Aircraft Leasing
Legal and Financial Services
Who Attends?
CEO
CCO
CFO
COO
Head of Marketing & Loyalty
Head of Network & Route
Development
Head of Sales & Distribution
Head of Strategic Partnership
Get involved
If you'd like to become an exhibitor or sponsor at the event, contact