WHEN? From 12.35 to 14.10 on Day 1 (31st October
WHO CAN ATTEND? Any participant registered for the World Biosimilar Congress
PRESENTED BY: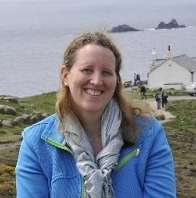 Catherine Evans
Business Development Manager Europe (Pharma/Biopharma)
Bruker
Attendees of this technology seminar will hear about the latest advancements in ultrahigh-resolution time-of-flight hardware and their application to the analytical challenges facing innovators and biosimilars characterization labs.
Innovations in hardware, software and application-specific workflows will be highlighted. In particular, the use of MALDI- and LC-TOF hardware in combination, all acquired and visualized with a single, ease-to-use, 21CFR Part 11 compliant software package; Biopharma Compass 2.0.
Several case studies involving monoclonal antibodies characterization will be presented to highlight: How high-confidence (high resolution) intact/subunit workflows improves labs productivity and; how automation of routine data processing tasks improves the system utilization time.
**IMPORTANT** To take part in the seminar, you must have registered to attend the World Biosimilar Congress 2017 or its colocated events, the European Antibody Congress and the World Immunotherapy Congress.