Big Data in Finance focuses on the latest strategies and technologies for leveraging complex data to reduce risk, meet regulatory requirements, optimize operations, identify trading opportunities and drive strategic decision making.
From the state of predictive analytics to the value of real-time risk data, this stream encompasses big data strategy and innovation in the front and back offices, and everywhere in between.
2017 SPEAKER HIGHLIGHTS:
A.J. DEROSA
Executive Vice President,
Orbital Insight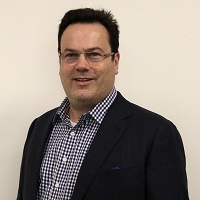 HOWARD GETSON
CEO,
Capitalogix Trading
DENNIS WALDRON
SVP, Enterprise Data Architect
Northern Trust
YVES CHAUVIN
Director, Investment Data Platform
AXA Rosenberg
DAVID TAYLOR
CTO,
Exegy
YAM PELEG
Founder,
Deep Trading
DISCUSSION TOPICS INCLUDE:
Next-generation data – what tools, technologies and applications will be most critical for enabling alpha discovery?
Using sentiment analysis to inform trading decisions – a viable long-term strategy?
Enterprise data management – how are you applying innovative technologies to streamline and modernize the information lifecycle?