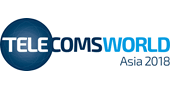 Bangkok, 19 - 20 March 2018
Schedule
Create your personal agenda –check the favourite icon
Opening Keynote Address: Reimagining Communication
Keynotes
Communication in the digital age – how far have we come and where are we at?

Technologies on the horizon – AI, VR/AR and 5G

How will these technologies further change up the way we interact with our environment

What does this mean for the telco and how are operators uniquely positioned to take advantage of their role?
Joint Opening Keynote Panel: Thriving in the age of automation, digital disruption and new technologies
Keynotes
What are the challenges and opportunities present for operators as we live in an Internet of Things era

Which technology or technologies do you think presents the next big game changer? What would that mean for your business?

Future 2020 – what billions of connected devices will mean for the telecoms industry in terms of data, networks and revenue sources

How prepared are our networks for providing seamless, always on and secured M2M connectivity?

Engaging the digital consumer – how should operators continue to partner with non-traditional players to add/create value for their customers?
Industry Update by TeleGeography
Wholesale Carriers
Opportunities for growth in the next 5 years
Telco 4.0
What will be the key external forces and technologies affecting the industry

Undergoing a digital reinvention - how will the role of telcos look like in 2020?

How can telcos maximize the opportunities present in a new business ecosystem?
Panel: Evolve or dissolve – navigating the future of wholesale in the digital era
Wholesale Carriers
Adapting to changing business models – how will trends in mobile consumption and end-customer demands affect the way wholesale carriers have to operate?

Why are wholesale operators struggling to reinvent themselves?

What remains to be done in terms of changing traditional mindsets and cultures?

What lessons on encouraging innovation and/or dealing with disruption can carriers learn from other industries?

Where are the new opportunities for new revenue (internally and externally), and what's your vision of a new wholesale reality?
Panel: Road to 5G 2020 – how are we getting there?
Networks - Track 1
Main drivers, attributes, characteristics and scenarios
How will this change the way operators plan their network for the future, and what fundamental changes must they undergo?
Comparing operator strategies and for 5G network upgrades

Ensuring a smooth transition to 5G

Optimising 5G deployment

Strategies to reduce the cost of deployment
Journey to 4G vs 5G – lessons learned
Panel: Are we there yet? – Scaling the SDN/NFV mountain
Networks - Track 2
Why are operators struggling to realise the benefits purported by SDN and NFV? 
Getting the strategy right – what are the existing roadblocks and how can they be addressed?

Dealing with the boardroom, changing existing mindsets, identifying the right services 

Becoming a true Digital Service provider

How to shorten the transformation process
Panel: Transforming for success – assessing the road ahead for telcos
Telco 4.0
Past vs present – how are telecom operators transforming their operations/business models to meet the challenges ahead?

Restructuring for long-term success – what are the key issues to consider, and what's a reasonable length of "downtime" before these changes achieve payoff?

What are the new challenges on the horizon, and how ready are telcos to meet them?

Investment outlook for the telecoms landscape

Where will be the new sources of growth?

What markets and populations?

​
Country Update: China
Wholesale Carriers
Updates on the state of telecom infrastructure development and competition in China

Data, mobile broadband and smartphone penetration

New regulatory considerations – implications of China's proposed cybersecurity law on data transfers and storage

Infrastructure rollout plans

Current developments, projects in the pipeline, rollout timelines, vision for the future

What are the specific development plans and key timelines for fixed and wireless connection? What are the projected growth rates for the next 1-2 years?
Spectrum planning for 5G
Networks - Track 1
​Updates on standardisation process
What do governments and regulators need to take note of when allocating/planning investment and spectrum availability
Optimising the use of open source
Networks - Track 2
Assessing the current state of open source adoption for the telecoms industry

Current challenges –

How can open source projects overcome the issue of interoperability in a commercial multi-vendor environment?

What role should/must operators play in order to achieve full end to end service delivery?
What's next for Asia's Internet TV market
Telco 4.0
Content consumption across the region – how will it develop?
Potential for growth amidst growing regional competition

How can content players continue to differentiate themselves?

Localizing content and combating piracy
Partnerships with telcos – how can both parties form mutually beneficial partnerships 
Monetising your content partnerships
Telco 4.0
Revenue sharing models and market differentiation strategies: What are the new ways that traditional telcos can bundle their offerings with OTTs into a compelling package and thus monetise traffic and improve end-user experience?
When online connectivity becomes a given, what would the future customer expect and demand from carriers and OTTs? How can both parties work to meet the demand?
What's the expected growth in capacity needs as traffic increases due to booming user demand?
How will new technologies such as AR/VR come to play?

What does that mean for the network and are telcos ready to support it? 
Country Update: Japan
Wholesale Carriers
Current telecoms market conditions

Challenges for operator growth and dealing with competition

Network infrastructure plans for supporting IoT and Tokyo 2020
Reserved for event partner
Wholesale Carriers
Reserved for event partner
Networks - Track 1
Reserved for event partner
Telco 4.0
Reserved for event partner
Networks - Track 2
Panel: Encouraging innovative thinking in the business
Telco 4.0
What are the challenges facing operators today when it comes to promoting innovation in the organisation?

What can the C-suite do to promote a "safe to fail" environment?
Building access networks for digital futures
Networks - Track 1
Delivering high capacity networks for the next wave of digital services

Understanding the access network requirements of emerging technologies including 5G, the IoT and virtualisation

Exploring available technologies and determining what's next
Case study by Telekom Malaysia: Deploying a next-gen DWDM network
Networks - Track 2
Updates on TM's Next Generation DWDM network deployment

Expected benefits and new opportunities

Key challenges and how they were overcome

Issue of high CAPEX – how can operators best work around this?

Network migration and eventual integration

Creating SDN readiness with next-gen network deployment

What are some issues operators should consider in order to achieve a certain level of integration in a multi-vendor environment?
Myanmar - Ushering Myanmar's 4th operator
Wholesale Carriers
What is your business model and how does it differ from your competitors

What gaps are you hoping to fill in the current telecoms landscape in Myanmar

Plans for infrastructure rollout and service provision
Reserved for event partner
Keynotes
Keen to showcase your thought leadership in the field of network security? Get in touch with
 Francis @
francis.bandong@terrapinn.com
 or +65 6322 2336 today
Closing keynote panel: Addressing the challenge of cybersecurity in a connected world
Keynotes
What are the new threats being faced by our networks today vs before?

Cybersecurity in the digital age: how can the industry address this collectively?

Improving collaboration with regulators to reduce risk and improve resiliency

Is there a need for greater regional coordination between operators to strengthen our networks?

5-year outlook: how will new technologies pose as both a threat and an opportunity in ensuring security?
After Party
Keynotes
Available as a sponsorship option.
If you know how to throw a good party, contact Francis
@
francis.bandong@terrapinn.com
or +65 6322 2336 today
Create your personal agenda –check the favourite icon
Keynote address: Connecting the next billion users
Keynotes
Making Internet access available and affordable for the world – how are we getting there?

Challenges, opportunities, key project milestones

Creating sustainable business partnerships – where do carriers fit in? 
Assessing Asia's ICT development for 2020
Keynotes
How will Asia's markets develop in the next 5 years?

Bridging the connectivity gap – state of emerging markets and how will they look like?

Encouraging infrastructure investment and driving PPP development
Reserved for event partner
Keynotes
Joint Keynote Panel: Maximising opportunities and minimizing threats in a future of a billion (and more) connected things
Keynotes
Maximizing the telco's role in IoT

What's the current progress? 
Where are the key roadblocks and how can we overcome them as an industry?
How long before we get to see meaningful ROI?

Addressing the other side of IoT 

How do you foresee the acceleration of technology progression in the IoT era? 
What is the impact on our social and economic structures and how can we best prepare for them?
Reducing threats – how can the industry better pre-empt security and privacy concerns in the age of connected things?
Creating a seamless delivery of IoT
Wholesale Carriers
Assessing promise vs reality – how close are telcos to facilitating an ecosystem of IoT services?

Overcoming existing challenges of fragmented partner service offerings and complex vendor management

Getting your IoT rollout strategy right

Need for SLA

Security considerations
Beyond the buzzword: achieving real value from IoT/M2M services
Networks - Track 1
KDDI's IoT/M2M service history

What's next and how are we getting there?

Foreseeable challenges and opportunities

Achieving real monetization of IoT/M2M services

The role of 5G in making these services a reality
Cybersecurity in the age of IoT – how ready are our networks?
Networks - Track 2
Assessing network readiness for present and future cyberattacks

What are the current gaps and h

ow can the industry address this collectively?

What are the new expectations that customers have of their service providers?

Are there new business opportunities for operators?
Empowering the digital economy
Telco 4.0
What is the role of telcos in supporting the digital transformation of their enterprise customers?

Where are the new revenue streams?

What are the challenges and opportunities?
Panel: Making (and winning in) the wholesale IoT play
Wholesale Carriers
Assessing the state of play in wholesale and IoT – the good, the bad, the ugly

Moving beyond just data transport – how can international carriers evolve to create more sophisticated, end to end offerings?

What are the key challenges and how can they be overcome?

Advent of AI maturity coupled with IoT maturity – what are the potential new services and applications that can be offered?
Panel: Monetizing the telco's role in the smart city
Networks - Track 1
The role of LPWANs in facilitating connectivity for billions of devices

What are the pros, cons and challenges? 

Working with existing telecom infrastructure to facilitate a "Smart City" environment

How can telcos prepare their networks to handle the expected large volumes of data processing?

Combining existing and new technologies to provide seamless connectivity services

What new services can telcos expect to deliver and what new capabilities can be developed as technology improves?

​
Panel: In pursuit of security – addressing security challenges of a virtualised network
Networks - Track 2
In an international business what are the best processes to dealing with data sovereignty? How is the industry addressing challenges of data ownership?

As DDoS attacks become more prolific, how are carriers tackling this cyber security challenge? And how are carriers working together to ensure security across the network and on each layer?

What role do carriers play in ensuring security in the Internet of Things? How can carriers monetise added security services?
Panel: Realising new revenues with new partnerships
Telco 4.0
What are the new partnerships that operators are exploring to drive new revenue streams?

Creating a sustainable digital-oriented business

Can telcos afford to play the role of an all-encompassing provider?

Opening the doors to greater carrier collaboration 
Panel: Building access networks For digital futures
Networks - Track 1
Delivering high capacity networks for the next wave of digital services
Understanding the access network requirements of emerging technologies including 5G, the IoT and virtualisation
Exploring available technologies and determining what's next
Pakistan – Building a mobile-enabled digital economy
Wholesale Carriers
Market updates and 3G/4G penetration rates

Nationwide fibre rollout plans – timeline and new opportunities

Existing and foreseeable challenges (e.g. regulatory landscape, new policy implementation, political stability)

New service offerings with increased mobile Internet adoption and movement towards digital economy future
Fireside Chat: Improving quality and accuracy of security decisions
Networks - Track 2
Overcoming the problem of legacy security policies

Improving the agility and flexibility of your network to meet the demands of a hyper-connected, dynamic, cloud-based threat environment

Integrating your NOC and SOC   

​
Fireside Chat - New opportunities in mobile healthcare services
Telco 4.0
Working with mobile healthcare app developers

Where are the markets for growth?

How can telcos make use of their network to support mobile healthcare delivery
Opportunities for operators in Mobile Edge Computing
Networks - Track 1
Mobile edge computing 101 – what it is and what it isn't

Meeting the future challenges created by the IoT industry

Overcoming latency and bandwidth issues

Where does the fog fit in and how does it complement the cloud?

What would be the business model for operators to collaborate?

How can operators better plan their network in the future to meet this demand?
Mobile payments and digital wallets
Networks - Track 2
Mobile money – the next source of growth for telcos?

Opportunities for digital wallets in Asia's emerging markets

Regulatory challenges to overcome

Network security as key to credibility and differentiation
Setting and implementing your big data strategy
Telco 4.0
How can telcos begin their big data journey

Where to start and what processes have to be in place?

Making sense of your data pools to minimize cost and maximise revenue streams

Where are the new opportunities that telcos can monetize their data and create new revenue lines

How can data analytics help telcos better plan their network and improve performance?
Facilitating the Cloud: your network is key
Networks - Track 1
How can telcos create maximum benefits for enterprises without compromising performance, productivity or revenue?

Ensuring your network's readiness and security for business critical applications
Panel: Ensuring network robustness for business continuity in the financial industry
Networks - Track 2
How have today's requirements for data management in the financial industry impacted the telco's network architecture?

What are the new challenges with the advent of new financial applications that are heavily dependent on telecom networks? How can they be overcome?
Panel: Monetizing analytics – what to do with all that data
Telco 4.0
Capturing the explosion of devices in the connected world

Translating data to real time action for your organisation

Analysing the endless possibilities for well-structured data collection 

Building or buying effective data infrastructure 
last published: 23/Nov/17 03:55 GMT