Conference Day one: registration opens at 07:30am / conference starts at 08:40am / conference closes at 06:00pm / Guggenheim reception at 09:00pm
Conference Day two: registration opens at 07:30am / conference starts at 09:00am / conference closes at 03:30pm
Exhibition Day one: registration opens at 08:30 / exhibition opens at 10:00am / Official opening ceremony at 10:20am / Exhibition closes at 05:00pm Exhibition Day two: registration opens at 08:30 / exhibition opens at 10:00am / Exhibition closes at 03:30pm
----------------------------------------------
Telecommunication & Train Control Stream
FEATURED SPEAKERS

Jan Schneider-Tilli
Signalling Program Director
BaneDanmark
Jung Gyeong Woo
Director of IT
KORAIL
Michal Cieslik
Chief Security Officer
Wiener Linien
Meng-Cheng Chao
Director of Information Technology Division
Metro Taipei
If the programme page doesn't display properly, or takes too much time to load given the huge amount of presentations and speaker profiles, please download the brochure below.
Telecommunications & Train Control, Wednesday 18 April 2018
12:10
Developing GNSS for the rail industry
Industry update: the state of GNSS-based solutions and projects for rail
Understanding the implications of GNSS for the rail industry: optimising operations and reducing costs
Remaining issues and next short term steps: developing tools and methodology to enhance and prove both the reliability and safety of GNSS-based positioning solutions
12:30
TETRA & LTE Integrated Communications Solutions for Transportation
Why invest in LTE? The key benefits this technology will bring to your operations
Ensuring your networks are secure and high functioning with Long Term Evolution
Working with the latest innovations in communications technology
12:50
Increasing capacity and operations in Paris: the main performances levels to achieve on NExTEO EOLE Project
Overcoming the key challenges of mastering the implementation of new tech with its new performance levels
Using tools (SIMONE) : key lessons learnt so far
13:00
Sharing the EU's perspective in standardisation of frequency for LTE
14:30
UNIFE's vision for the digitisation of rail
The development of technologies to support the digitisation of the railway: from LTE to ERTMS – making it work for all 
The role of ERTMS in the digitisation of the railway industry: how can the rail industry effectively innovate?  
Looking to the future: how will rail benefit from key technologies such as IOT, AI and blockchain? Taking control of our innovation 
14:45
Interoperable CBTC: Going beyond
Implementing an ATO system over ERTMS: optimising your network
Attaining interoperability with train control technology: how can we develop this into the future?
Developing ATO technology for increased efficiency and safety
15:00
Developing and operating with ERTMS in South Korea
Understanding the unique characteristic s of the South Korean Rail network
Discovering and overcoming the key challenges of implementing ERTMS technology
Hear the results of our research, developing LTE technology for railway operations
15:20
CBTC frequency Standardisation
Understand how STIB is working to optimise telecommunications on our network
Working with partners in the industry towards standards that work for all
Sharing our progress and future initiatives
15:40
Security4Safety: An integrated approach
How can signalling equipment of railways be secured against cyber attackers?
How can a security lifecycle be integrated in the safety lifecycle?
 
Different approaches will be shown to this challenge
16:00
Keeping ahead of unethical hackers in a digital rail environment
    Developing cyber processes as more networks and systems go online
    How can we ensure that we keep ahead of the hackers?
    Making sure we are aware of vulnerable areas and work towards improving our security
last published: 16/Apr/18 12:45
Telecommunications & Train Control, Thursday 19 April 2018
11:00
RATP's experience in metro modernization and automation (several types of transition, both Brownfield and Greenfield projects)
 Focus on Line automation: Line 1 worldwide first, Line 4 ongoing (challenges, project organization)
Industrial strategy and key success factors
11:15
Advanced functions in ATO for mass transit systems
Are you ready to be the train eyes in UTO systems?. 

Integration of CCTV and intercoms with signalling system at central control 

Discussing ht benefits of remote maintenance and operation of trains 
11:30
Network Rail: Automation of the busiest commuter line into London
Giving an update on the progress of the Thameslink project: implementing ETCS and ATO on the line
What were the biggest challenges through the design phase of ETCS?
Sharing our experiences of working with this technology on operational networks
14:20
Increasing frequency by 221% on the Basque Infrastructure network
Goyo Sarasola,
Director de Operaciones adjunto,
E.T.S.
14:40
Implementing WIFI along the network of Taipei Metro
Upgrading from station WIFI to in-carriage WIFI: meeting the demand of our customers
Developing a specification for on board wifi which meets the criteria of your metro: sharing our experience
Implementing the technology on our network: understanding key technological challenges and impact on critical control network
15:00
Using big data to optimize metro service and client satisfaction
Susana Palomino Bilbao,
Marketing and Communications Manager,
Metro Bilbao
last published: 16/Apr/18 12:45

Co-located with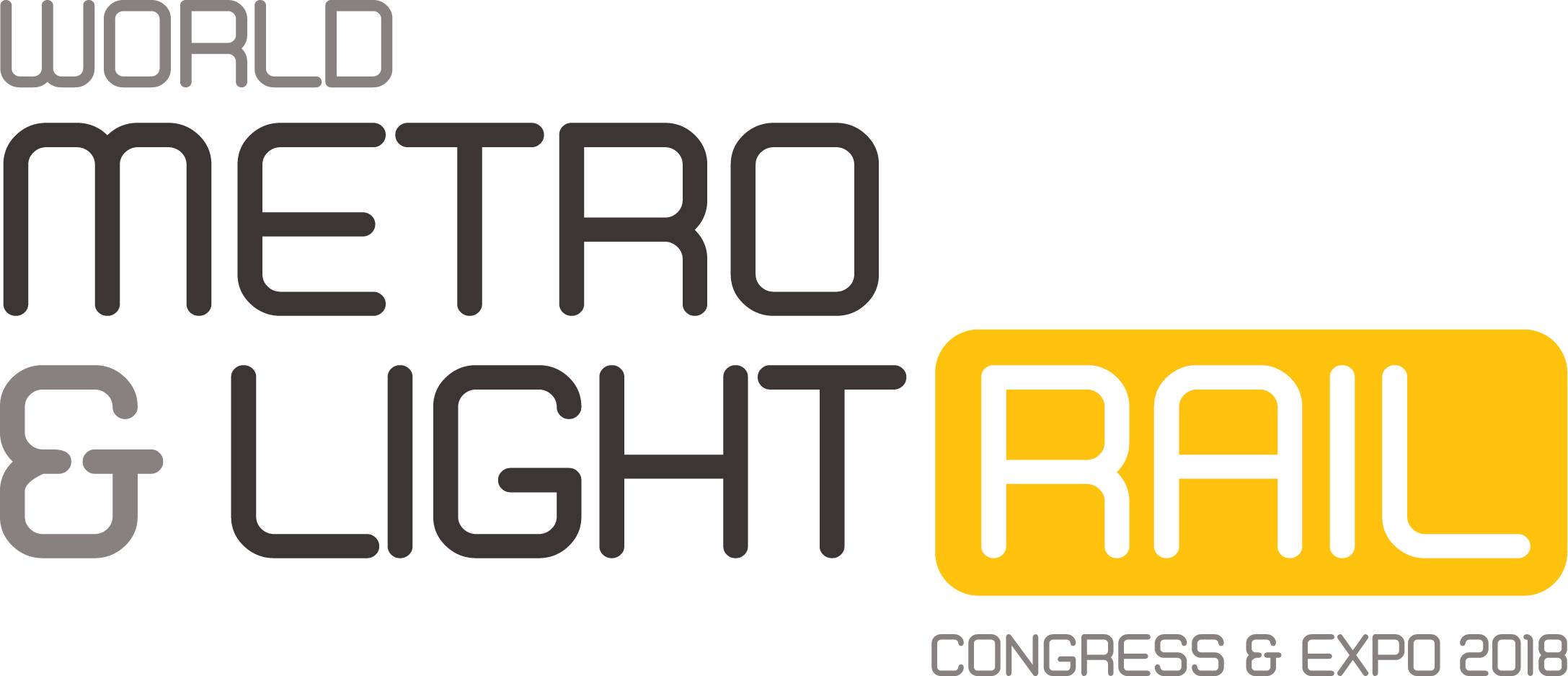 18-19 April 2018, Bilbao
Sign Up for Event Updates
This event is a professional railway industry congress and exhibition open to industry professionals only. The organisers reserve the right to bar entry either at the door or at the time of registration or on the door at their sole discretion.