Driving value in phase IIIb & IV trials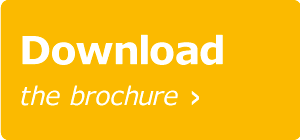 Pharma/Biotech click here for free registration or call Rachel on +44 (0) 207 608 7045.
Show overview
Late Phase Drug Development World is an interactive conference with a flexible and diverse agenda including unique networking opportunities & panel discussions, giving you everything you need to know about late phase.
You will hear industry thought leaders from an impressive list of companies who will provide you with the best possible advice on how to
improve performance in late phase research.
Why Late Phase Drug Development 2013?
Come to and learn how to:
 
Build cost-effective, non-interventional studies
Effectively collect, validate & analyze observational data
Gain market access globally based on late phase data
Turn insight from the real world into a commercial asset
Focus on
Strategic challenges in late phase trials
Pipeline lifecycle management
Planning for phase IIIb/IV 
Analyzing and interpreting observational studies
Patient registries
Benefit/risk management
Real case studies in a range of therapeutic areas