Low risk, long term, consistent returns for investors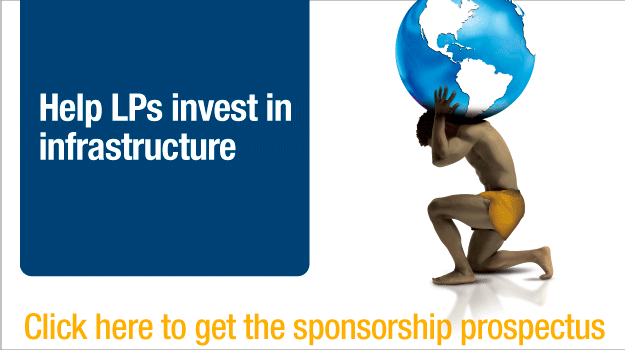 What is Infrastructure Investment World Europe?
Meet the full value chain of the infrastructure investment world and ensure you are fully prepared to take on the new risks, regulations and funding challenges of EU's debt drought.
Join Europe's infrastructure investor community as they discuss the opportunities and challenges of the coming year at the most established infrastructure investment event in the sector.
Why sponsor or exhibit?
If you can offer legal or strategic advice to investors, or you're looking for partners for your infrastructure project the event will provide a great platform to:
Meet investors looking for partners
Raise your profile
Position yourself as a leader
Find joint venture opportunities
Close deals
Generate leads
Increase market share
Launch your global business
What do attendees think?
"The only infrastructure event to bring the key investors year after year!"
Phil Page, Head of Infrastructure, Cardano
 "Of the many conferences in the calendar, this is one worth attending. The content is topical, the key speakers informative, and the sessions are expertly chaired to facilitate good debate."
Darren Kyte, Managing Director, NIBC Bank N.V.
What's new for 2013
As the event evolves year on year, in 2013 we will be streamlining the event to run over two days, with a mix of both debt and equity topics on both days.
Responding to requests of attendees we are making the event even more interactive by hosting workshops as well as several roundtable discussions throughout the conference ›
Who attends?
Now in its 8th year, Infrastructure Investment World Europe is the annual meeting place for the full value chain of Europe's infrastructure investment community.
The event attracts the major GPs and LPs investing in Europe, and brings together the full value chain of operators,  evelopers, utilities, Governments and service/advisory providers in European Infrastructure.