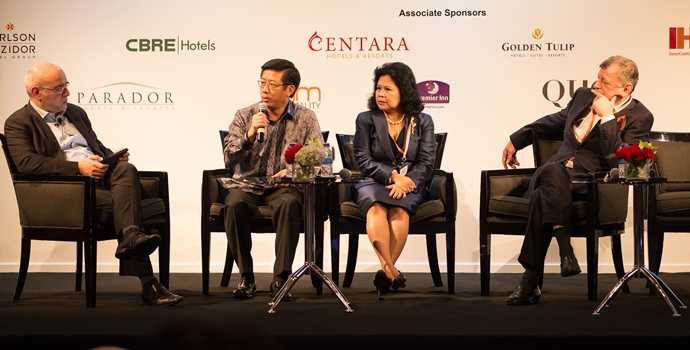 Download the brochure
Join our weekly newsletter:
Meet Indonesia's leading hotel operators, owners and investors
Event overview
The 4th annual Hospitality Investment World Indonesia will bring together over 200 hotel operators, owners and hospitality experts to present, dissect and fully vet the newest, most attractive opportunities for business development and investment in the Indonesia hospitality market.
This conference is a high-level industry platform where market knowledge is shared, partnerships are established and innovation is showcased.
Who will you meet?
Hotel owners
Hotel operators and brands
Property developers
Property funds
Banks and financiers
Architects and designers
Technology providers
Legal firms
Property consultants
Why sponsor?
Because hotel developers, owners and operators require quality partners as they aim to achieve maximum ROI.
Your customers are here to:
Engage with experienced hospitality players
Evaluate new technologies and products
Enhance operational efficiency
Optimise ancillary revenue options
Navigate transaction risks and operating costs
Establish new strategic partnerships
Event focus
How to capitalise on the robust economic and tourism growth in Indonesia
How to secure financing for new hotel projects
How to establish win-win joint-ventures
How to overcome legal and ownership challenges
How to maximise yields through revenue management and distribution channels
How to minimise cost and enhance guest experience with new technology
Showcase your thought leadership ›
Enquire about the event ›
Sponsorship prospectus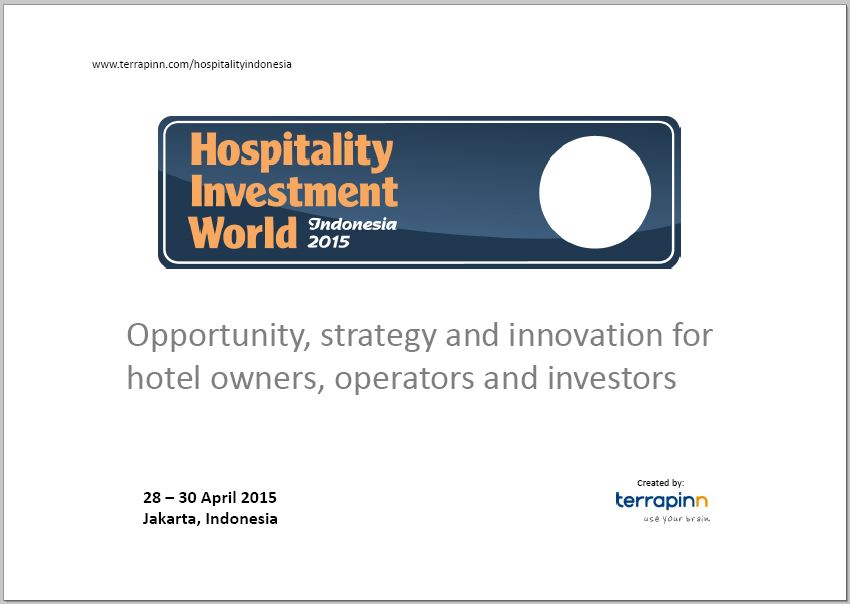 Related events
Related training