Strategy and innovation for Europe's ETF and Indexing investors
Show Overview
The exhibition hosts local and global
leading solution providers and is
attended by decision makers from
across the world. In scale and
experience, this event is unrivalled in
Europe.
"a very well organised event with great opportunities to talk directly to the top leaders in the commodity community"
Henrik Anderson, Senior Analyst, Danske Capital
Who should sponsor?
Who will sponsor and exhibit:
ETF Issuers
Exchanges
Brokers
Index providers
Law Firms
Fund Managers
Technology providers
Reasons to sponsor
We bring the customers to you
World Commodities Week brings you face-to-face with key customers and prospects.
What a great opportunity to:
Make sales
Debut new products
Profile your brand
Meet new business partners and suppliers
Develop key relationships
Educate investors
Networking tools
Our networking app enables you to reach out to conference delegates on your own before, during and after the event. Additionally this is where you will find conference white papers, blogs and slides.
Speed networking is an exciting, and fast-paced way to meet fellow conference delegates. These brief meetings are the starting point for conversation and networking which will take place throughout the two-day event.
1-2-1 partnering
Leading up to the event, you will be assigned your very own Networking Manager who will be at your beck and call to help you set up meetings in advance of your arrival to the event.
On-site at the event you will report to the 'designated' meeting point where your Networking Manager will introduce you to your prospective business partner and escort you to a private meeting room or table so you can conduct your meeting.
Download more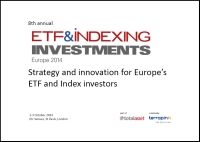 Related events
Error processing SSI file