The Aviation Show MENASA is the region's leading aviation conference dedicated to examining technology and strategy for Flag Carriers, LCCs and airports from the Middle East, North Africa, East Africa, Central Asia and South Asia. It is part of the biggest global Aviation series of events, attracting over 4,000 people annually.

World Low Cost Airlines Congress : New routes, new revenues, new customers and new business models
AirXperience : Improve passenger experience at every touch-point
Aviation IT Show : Implement cutting-edge apps, analytics, connectivity and contextual technology
Aviation Marketing : Digital marketing, loyalty marketing and big data for airline marketers
Airport T.Ex : Technology and experience for modern airports
2016 VIPS
Emirates, Qatar Airways, Etihad, Saudia, SpiceJet, Air Astana, Ethiopian, All Nippon Airways, Jazeera Airways and many more
OUR CONFERENCE IS NOW CPD CERTIFIED
Expand your knowledge and earn up to 12 credits over 2 days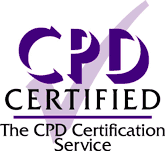 Buyer Programme
What is it?
Our exclusive VIP programme offers C-level executives and Heads of Departments from airlines across MENASA, complimentary access to the event.
What does it include?
Access to the Premium Lounge, a space dedicated to pre-arranged meetings and on-site introductions with the assistance of the Terrapinn networking team.
Peer to peer roundtables that give you the opportunity to learn & share knowledge and solutions, with smaller groups of 10-15 professionals from the industry.
Full access to our Online Networking Platform which allows you to directly contact all attendees to the show.
Lunch and refreshments throughout the 2 days.
A 2 day pass to the Aviation Show MENASA 2017 is worth over US$2500; apply for your free pass through our Guest Buyer Programme.
Who is eligible?
C-level executives/Heads of Departments from Airlines across the Middle East, North Africa and Central Asia (All subject to approval). Contact andrew.shoesmith@terrapinn.com for more information.