IAR China Aviation Summit at the Aviation Festival
China Partner

Background
China is one of the largest and fastest growing aviation markets in the World. Whilst the Western aviation & tourism sectors and suppliers continue to show considerable interest in the Chinese market it has generally failed to understand how the Chinese airline industry operates, the nuances of the market and how Chinese airlines both thinks and operates.
What is the IAR China Summit?
The summit will be a half-day executive level aviation summit that brings together key decision makers across major network airlines and low-cost carriers in China.
The Summit, created by the Institute for Aviation Research (IAR), with support from Terrapinn, will deliver practical advice to support the commercial objectives of the aviation industry, aviation suppliers, destinations and travel companies looking to build effective and long-lasting relationships with China's airline industry.
Confirmed speakers include:
Jason Liu
VP Commercial
Hainan Airlines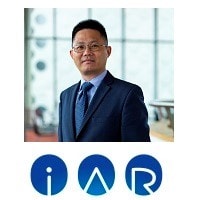 LEI Zheng
President
Institute for Aviation Research
Stella Chen
CTO
Hong Kong Airlines
Zhihang Chi
VP & GM, North America
Air China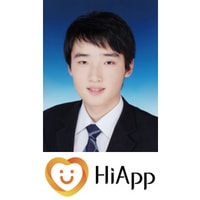 Zheng Wang
CEO
HiApp
LI Dianchun
CEO
HK Express
Guy Stephenson
Chief Commercial Officer
Gatwick Airport
Jerry Hu
VP –GM – Transportation Division
Alibaba Group
Summit Agenda
IAR China Summit, Wednesday 5 September 2018
09:05
MEGATRENDS KEYNOTE: When software is eating the world and the aviation industry is facing significant disruption; how do we keep the customer as our central focus?
How should airlines be thinking about FAANG companies and new interfaces such as AR, VR and voice technology to give passengers the chance to experience products and services?
Applying artificial intelligence and machine learning at scale to streamline and simplify individual business processes
What can we learn from the Chinese market who are light years ahead of us when it comes to mobile first, seamless and frictionless payment experiences?
How blockchain, IoT and machine learning can potentially offer airlines a much deeper understanding of consumer behaviour along with opportunities to unlock ancillary services?​
IAR China Summit
13:00
Chair's Opening Remarks
IAR China Summit
13:05
Major issues and trends facing the airline industry in China
What are the key regulatory framework of aviation policy in China?
How does the aviation policy affect the strategy and development of major Chinese airlines and airports?
How do consumer trends, economic growth and government policy in China impact the Chinese aviation market and how is it likely to impact future trends?
IAR China Summit
13:20
Challenges and opportunities for low-cost carriers in the Greater China market
What are the major challenges faced by LCCs in the Greater China region?
What are the main opportunities?
What will be the biggest changes for LCCs in China in the next 5 years and why?
IAR China Summit
13:35
Gaining competiveness in the global aviation market – the case of Hainan Airlines
Given constraints at major hubs in China, would point-to-point operations be more of future for Hainan Airline's strategy for long-haul services?
How effective is Hainan Airlines primary hub – secondary hubs
What will be the biggest changes for Chinese network carriers in the next five years and why?
IAR China Summit
13:50
Pioneering next generation journeys
The aviation industry has witnessed a number of major "disruptions" over the past 40 years which have fundamentally changed the nature of the industry
We are currently going through what is likely to be the biggest disruption in aviation history, driven by technology
In order to succeed, airports and airlines need to work much closer together to understand and service the needs of the modern customer
A number of initiatives will be presented on how London Stansted airport is working to understand and service customer needs through technology
In addition, the presentation will focus on how airports and airlines can work together to create airport hosted virtual interline alliances, bypassing the traditional interline model, and creating connectivity and sales opportunities between both full service and low cost airlines, facilitated by London Stansted airport

IAR China Summit
14:05
How could full service airlines and low-cost carriers cooperate together using new technology platforms, giving agility and flexibility in connecting networks and increasing load factors?
How do we effectively move passengers & bags, whilst maintaining cost effective operations, IT solutions and general production costs?
How could win-win airline-airline partnerships be created and facilitated by airports?
What are the major obstacles for facilitated passenger self-connectivity?
Is airport facilitated passenger self-connection a particularly useful strategy for foreign airlines gaining traffic in a market where they are not able to find a traditional interlining partner?
14:40
Networking Break and Refreshments
IAR China Summit
15:00
Engaging travellers using an integrated digital platform
What makes HNA HiApp a unique platform as compared to traditional OTA?
What are the main challenges in integrating different aspects of businesses within HNA Group on the HiApp platform?
How can rising digital channels be utilised for value-added services?
IAR China Summit
15:15
How Chinese airlines can supercharge their big data strategy to boost profits
Technology provides airlines with a treasure trove of data, and Chinese airlines have access to some of the best passenger data in the world.
Discover how Chinese airlines have recognised the opportunity and are using big data to increase margin, revenue and profits.
IAR China Summit
15:30
An online travel platform for the airline industry
What is unique about Alibaba's online travel platform?
How does the online travel platform create value for airlines?
How could the online travel platform enhance passenger travel experience?
IAR China Summit
15:45
Reshaping airline distribution channels through digital technology
How could an airline pursue ancillary revenue growth while retaining cost discipline?
What patterns are emerging in online booking?
How could airlines develop a personalised product/service to engage with travellers?

IAR China Summit
16:00
What role is mobile playing now and what potential is there moving forward?
What are the current status of applications of Big Data and Artificial Intelligence in the Chinese airline industry?
Which channels are reshaping travel distribution in China?
How does social media affect Chinese consumers' traveller behaviour?
What are the major trends shifting towards more comprehensive travel apps in the Chinese market?
How could airlines and IT companies driving business growth through partnership?
IAR China Summit
16:40
Networking Break and Refreshments
IAR China Summit
17:00
Keynote Address: Anticipating and preparing for the competition in the age of digital era
IAR China Summit
17:15
Keynote address: Penetrating in the Chinese market through effective media strategy
IAR China Summit
17:30
China Air Travel Awards
18:00
Welcome Drinks Reception
IAR China Summit
18:15
Drink's reception
last published: 06/Sep/18 06:58
Information about our China Aviation Summit Partner
Institute for Aviation Research (IAR) – a UK based independent & non-profit think tank dedicated to aviation research with a particular focus on China. More details on the Institute and their work can be found at www.instituteforaviation.org