Technology and experience for the world's airports
Brand new for 2018 we are introducing Airport T.EX which looks at technology and passenger experience for the world's airports. The world's leading airports are turning to new technologies to elevate the passenger experience and we aim to showcase some of the latest innovations that are creating a more seamless on the ground experience for passengers around the world.
This is why we have created Airport T.EX and we aim to be the world's most important event for airport passenger technology. This will be where the future of pre-travel, check-in, baggage, security, wayfinding, lounge, gate technology and experience will be decided.
Speakers Include:
Paul Griffiths
Chief Executive Officer
Dubai Airports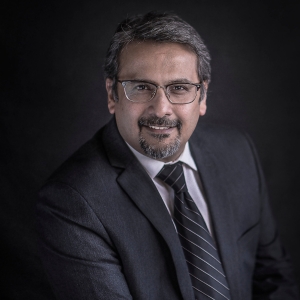 Hari Marar
President
Bangalore International Airport
Stuart Birrell
Chief Information Officer
Heathrow Airports Limited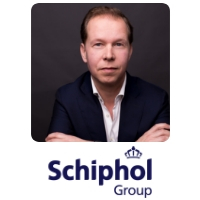 Henk Jan Gerzee
CDO
Schiphol Group
Floor Felten
General Manager Strategic Planning & Development
Brisbane Airport Corporation
Suhail Kadri
VP of Information Technology
Hamad International Airport
Katja Siberg
Senior Vice President, Marketing and Corporate Communications
Finavia Corporation
Cathal Corcoran
Chief Information Officer
Gatwick Airport
Maurice Jenkins
Division Director for Information Systems
Miami Dade County, Aviation Department
Kam Jandu
Chief Commercial Officer
Budapest Airport
Brian Cobb
CIO Cincinnati/Northern Kentucky Int'l Airport
Nolan Hough
Managing Director
MAG-O
Aymeric Dussart
Director of Technologies and Innovation
Aeroports de Montreal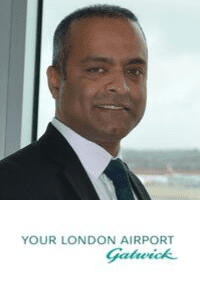 Abhi Chacko
Head of I.T. Commercial and Innovation
Gatwick Airport
Mammen Tharakan
Manager Air Service Development
Calgary Airport Authority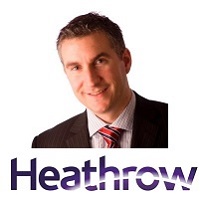 Simon Brown
Airport Operations IT Leader
Heathrow Airports Limited
Sponsors Include:

Conference
Airport T.EX, Wednesday 5 September 2018
Airport T.EX
09:35
Opening Keynote Address: How Stockholm designed "Airport City" to create an interactive dialogue with passengers
Non-aeronautical revenue streams and their ever-increasing importance
 Airport City: the sustainable retail and development project that will pave the way to Stockholm's future
Why Stockholm has chosen to go down this route and how will it ultimately benefit the passenger?
Airport T.EX
09:55
How to use IoT and Big Data analysis in the context of airport retail
Building a personalised retail experience through intelligent data collection

Delivering the services that are critical for a passenger in the most convenient format possible

Building the digital space to interact with passengers and build customer loyalty
Airport T.EX
10:15
How Finavia develops customer experience to transferring passengers?
How to make the most of Airports and the data-paradise within.

How to pull the vast streams of data that IoT and beacons provides us into useful information?

Why do we need to adapt legacy processes to become more agile and lean?
Airport T.EX
10:35
Budapest's strategy to drive revenue through collaboration with airlines
A success story: how we have partnered with Wizz to create retail offers

Developing retail spaces and the associated infrastructure to maximise opportunities

What role will retail play in the seamless experience of the future?
Airport T.EX
10:35
Morning break and refreshments

Airport T.EX
11:10
With rising passenger expectations and rapidly-changing technology, how can we as an industry evolve to meet these challenges? Our roundtables are hosted by senior level topic specialists. Participants are asked to introduce themselves to the table, and then as a group, they brainstorm and produce their suggestions on what technology would work best for them
How can we adapt our retail offer to match broader trends
How to offset the impact of AVs with retail growth
How to provide personalised retail offers in a post-GDPR landscape
IoT as a key to leveraging data for improved retail experience
What can we do to profile passengers and provide tailor made services
Airport T.EX
13:00
How CVG is transforming our airport through the use of beacon technology?
Informing passengers and leveraging beacons to

accurately predict passenger flow

The impact this has ad on our understanding of the airport and future revenue generation opportunities

How will blockchain and beacons interact in a future blockchain environment that encompasses the door to seat experience and beyond?
Airport T.EX
13:30
Combining biometrics, blockchain and IoT for a fully integrated airport experience
How we track the customer journey from biometric validation through to passport control and use this information to generate revenue

Why are we partnering with our concessionaires to use the data collected to further improve passenger experience?

Lessons learnt: what can airports learn from our experience and how are we looking to take the next steps to build revenue?
Airport T.EX
14:00
Decreasing waiting times and stress through accurate, IoT-fuelled information
Airport T.EX
14:20
Broadcasting to Passengers – why we must fight the temptation
Wayfinding and beacon: How Edinburgh is exploring how communication can be improved by moving away from broadcasting

Clear communication to passengers is vital within an tannoy announcements, flight information display screens, and gate screens.
How our habit of using broadcast techniques is holding us back from properly embracing individual passenger engagement.
Airport T.EX
14:45
Afternoon networking break

Airport T.EX
15:00
With rising passenger expectations and rapidly-changing technology, how can we as an industry evolve to meet these challenges? Our roundtables are hosted by senior level topic specialists. Participants are asked to introduce themselves to the table, and then as a group, they brainstorm and produce their suggestions on what technology would work best for them.
 
Beacons and hyper-personalised revenue opportunities in airports
Beacons in the context of innovative arrivals
How can beacons impact the way we innovate in airports?
Push notifications, beacons and seamless walkthrough
Shaping the Milan Airports experience of tomorrow through an integrated IoT strategy
Arrigo Santini, CDO/ Head of E-Channel Management, S.E.A. Milan Airports
last published: 22/Jun/18 17:05
Airport T.EX, Thursday 6 September 2018
Airport T.EX
08:45
Keynote Interview: Johan Lundgren, CEO, easyJet
New easyJet CEO Johan Lundgren joins us to talk about easyJet worldwide and look at how one of Europe's largest airlines is using innovative solutions to expands their reach into all segments. He will also be exploring the evolution of the LCC business model in Europe and discussing the current competition and consolidation in the market.

Airport T.EX
09:00
Keynote Interview: Thorsten Dirks, CEO Eurowings, Board Member, Lufthansa
Thorsten has a vast amount of experience outside the aviation industry, as former President of Germany's digital industry association he is bringing a lot of much needed digital experience to the airline sector. He sits down with Guy Johnson to discuss the challenges of restructuring the eurowings brand and the efforts he is making to ensure that digital is at the core of everything the airline does going forward.
 
Airport T.EX
09:15
Keynote Interview: Hernan Rincon, CEO, Avianca
Avianca's innovative CEO is a former Microsoft executive, he is leading the airlines transformation by becoming more digitally-orientated rather than just aviation focused. In short Hernan wants to transform Avianca into a "digital company that flies planes". He chats to Guy Johnson to talk about how they are looking to become more sophisticated, analytics-driven and how they plan to use digital and mobile apps to provide the passenger with a better experience.

Airport T.EX
09:30
How can the aviation industry cope with the rapid changes that digital technology brings and how are airline CEOs prioritising digital and mobile only tools and applications?
What is the next step for the consolidation in the European market, are low cost carriers still the core innovators in a dramatically changing industry?
Passenger connectivity is continually growing, how can we use this to best serve our customers and deliver a more seamless end-to-end experience?
What impact will low-cost long-haul travel have on the future of global competition and will we see new feeder partnerships develop?
What does the next generation travel experience look like?
Airport T.EX
10:00
Innovation Keynote: Know Your Innovation ABCs: AI, Blockchain, Cloud
How are these technologies advancing the airline industry in a tangible way?
What successes do they drive?
What's next for their impact in the coming months? 
Airport T.EX
10:20
Networking refreshment break in the exhibition hall

Airport T.EX
11:20

With rising passenger expectations and rapidly-changing technology, how can we as an industry evolve to meet these challenges? Our roundtables are hosted by senior level topic specialists. Participants are asked to introduce themselves to the table, and then as a group, they brainstorm and produce their suggestions on what technology would work best for them. After 30 minutes, there is one rotation, so participants can join two tables during the session.
 
Airport T.EX
12:25
Exclusive Keynote: Gatwick Airport: Taking innovation beyond the tech arena by using blockchain, biometrics and IoT.
Creating a series of projects that leverage the technologies such as blockchain, biometrics and IoT to create the world's most technologically advanced airport

The challenges faced when retrofitting the most advanced IoT technology in pre-digital infrastructure.

How to ensure a rapid walkthrough experience whilst building the IT architecture behind boosting non-aeronautical revenue.

Airport T.EX
12:45
How can we transform the world's busiest hubs to be ready for future technology demands

Fostering growth with partners through intelligent collaboration

Improving guest experience and driving revenue through the use of vast pools of data and advanced analytics
Airport T.EX
14:40
How blockchain will revolutionise security and digital identity in the context of international travel
How blockchain is radically changing the way that we think about the security process

What elements of blockchain mean that it is perfectly suited solving these data privacy issues

Replacing the Hub. A dream that is finally becoming a reality for airports
Airport T.EX
15:00
Secure digital identities for next-generation air travel: using biometrics to bridge the gap curb-to-destination
The new biometric and analytic technology that can keep borders safe while making travel, curb to destination, easier for everyone involved

The key commercial development cycles that fine-tuned biometrics for use with the general population

How that technology was then transitioned and adapted for use in the airports to be used for ticketless boarding and automatic customs checks without the use for tradition physical credentials.
Airport T.EX
15:15
How innovative data collection over the last ten years and biometrics has provided a feedback loop for the borders of the future
How the Department of Homeland Security sees the future of digital identity
How DHS is leveraging decades of excellence to provide the best customer journey possible
What airports and airlines can do to make best use of this approach and drive innovation
Airport T.EX
15:35
How to make best use of biometric technology in airports
How to begin joining the dots between check-in, bag drop, immigration and border control, airside security and the boarding gate

Is Single Token Travel a realistic vision for the majority of airports and if so what are the necessary steps?

Challenging data privacy misconceptions and introducing biometric technology to passengers
last published: 22/Jun/18 17:05
Airport T.EX, Friday 7 September 2018
Airport T.EX
09:05
Keynote Interview - Paul Griffiths, CEO, Dubai Airports
Paul sits down to discuss reimagining how Dubai sees the airports of the future. We will be reviewing his vision for DBX and the exciting new projects being undertaken there. What technologies will be the drivers of change in the travel industry? How can we prepare ourselves for this and what are the commercial opportunities going forward?
Airport T.EX
09:20
Keynote Interview - Hari Marar, CEO, Bangalore International Airport
Being based in the Silicon Valley of India, Bangalore has unique opportunities to leverage new technologies. Hari will come to the Aviation Festival to discuss how Bangalore are benefiting from their Innovation Lab through single token development, asset management and analytics to match the soaring capacity needs of the Indian market.
Airport T.EX
09:35
Keynote Interview: Henk Jan Gerzee, CDO, Amsterdam Schiphol
Schiphol's new Chief Digital Officer to give his vision of Schiphol and the aviation sector at large. Schiphol is uniquely placed to take advantage of a plethora of opportunities through intelligent data management. Henk Jan will sit down to tell us where their digital priorities lie.

Airport T.EX
09:45
How should the world's airports be looking to adapt and use technology to help maximise efficiency and revenues?
What will be retail's role in the airports of the future and how can technology facilitate retail growth?
As security demands become ever more stringent and capacity increases, what can we do to improve passenger flow and experience?
Airport T.EX
11:10
MAG-O: Building a seamless walkthrough experience through radical innovation from the ground up
The reasons behind MAG's decision to reconstruct their digital architecture from scratch
How to identify passenger pain points and centre innovation groups around them
How to drive seamless passenger experience: our vision of the future airport
Airport T.EX
11:30
Creating the Airport Effect
How Airlines may reap financial and operational benefits from working in true collaborative partnerships

How to bring together Airports

, Air Navigation Services Providers and advanced Technology Providers
Airport T.EX
11:45
How is Montreal using technology to create a more seamless travel experience and improved operational efficiency?
How Montreal embraced technology to deliver real impacts on passenger experience
How we have progressed and used the pools of data collected to further improve operational efficiency.
What is the potential for airports to capitalize on emerging technologies to improve passenger experience and what could be the effect of new regulations and cybersecurity on these initiatives?
Airport T.EX
12:20
Brisbane's strategic vision: how we are incorporating innovation for seamless walkthrough.
The story behind our knowledge management and how we spread expertise through the airport
How biometric technology is being deployed into every stage of the passenger experience
Future vision: The potential of digital collaboration with airlines.
Airport T.EX
12:35
Digital Technology at Brussels BRU
The story of BRU's digital strategy
Automation, robotics and passenger experience
What next for BRU?
Airport T.EX
14:10
How Luton have used key principles to drive innovation and build a customer-centric airport experience.
How to future proof our airport to ensure smart devices are at the heart of each element of an airport.
Automating processes to build a seamless, digital customer journey that, in turn, drives ancillary revenues.
How we are leveraging IoT and beacons to make device and asset tracking possible.
Airport T.EX
14:30
How to deploy new technology at each stage of the passenger journey for smooth walkthrough
Automatizing complex  procedures to create synergies between airlines and airports

Ensuring implementation of the techology is ultimately beneficail to the assneger experience

With mobile technologies and integrated systems how big can we think going forward?
Airport T.EX
14:50
How can we combine RFID, blockchain and IoT for an ultra-advanced, personalized baggage experience
How the latest technology can be applied to a world where the slightest error can ruin a passenger's experience

Reimagining baggage reclaim to transform passenger experience and maximise airport revenue

How can we transform arrivals into a moment of catharsis for our passengers?
last published: 22/Jun/18 17:05
Who Sponsors?
Digital technology
Passenger journey and flow technology
Professional advisory
Data driven analytics
Kiosk, bag drop and security
IT system integrators
Cloud and IoT
Who Attends?
CEO
COO
CIO
CDO
Head of Experience
Head of Technology
Innovation Director
Head of Customer
Head of IT
SVP Technology
For sponsorship and exhibition please contact Martyn McMurray on martyn.mcmurray@terrapinn.com