AI, data driven tech and the future of aviation
AI and data driven technology are already driving massive change and advantage in aviation, but there is so much more to come. And it is just around the corner.
This is why we have created AIVIATION and we aim to be the world's most important and largest event. Where the future is made: from revolutions in Air Traffic Control to the reality of un-manned commercial aircraft.
Speakers Include
Emma Simpson
Innovation Manager
Civil Aviation Authority
Devon Smibert
Director of Cybersecurity
Westjet
Thomas Wittmann
Head of Information Technology Domain Digitalization, Innovation and Architecture
Lufthanasa
Tom Prevot
Director Aispace Systems
Uber
David Morgan
Director of Flight Operations
EasyJet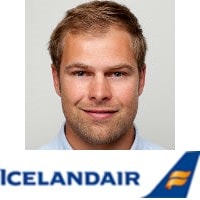 Einar Andresson
Manager Fuel Efficency
Icelandair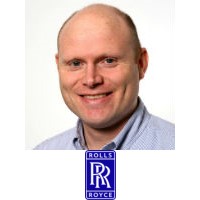 Richard Goodhead
SVP Marketing - Civil Aerospace
Rolls Royce
Bib Shukla
Senior Enterprise Architect - Information Data
Virgin Atlantic
Houman Goudarzi
Manager, Innovation
IATA
Linda Bos
Blockchai n Lead
KLM
Juha Karstunen
Digital Transformation Lead
Finnair
Haitham Baomar
Senior AI Expert
University College London
Damon Knight
Head of Air Traffic Services
London Southend Airport
Michael Wuerger
Vice President Operations Control Centre
Allegiant
Jason Gauci
Lecturer In Avionics
University of Malta
Bob Graham
Head of Airport Research
Eurocontrol
Conference
AI VIATION, Wednesday 5 September 2018
09:05
MEGATRENDS KEYNOTE: When software is eating the world and the aviation industry is facing significant disruption; how do we keep the customer as our central focus?
How should airlines be thinking about FAANG companies and new interfaces such as AR, VR and voice technology to give passengers the chance to experience products and services?
Applying artificial intelligence and machine learning at scale to streamline and simplify individual business processes
What can we learn from the Chinese market who are light years ahead of us when it comes to mobile first, seamless and frictionless payment experiences?
How blockchain, IoT and machine learning can potentially offer airlines a much deeper understanding of consumer behaviour along with opportunities to unlock ancillary services?​
AI VIATION
Chair's Opening Remarks
AI VIATION
09:35
Artificial intelligence: opportunity or threat?
Whilst current use cases arguably focus on the customer experience; what are the next generation AI tools being envisaged?
Getting to grips with how AI is entering the strategic and tactical decision-making space
Analysing the operational capabilities and scope for automation
AI VIATION
09:55
Cybersecurity amidst digital disruption in aviation
Identifying the cybersecurity implications of implementing disruptive technologies such as AI, machine learning & IoT in big data capture
Defining the ways this new tech can be safeguarded in compliance with regulations and maintaining digital agility
Predicting how airlines can work alongside regulatory bodies in the development of smart-regulations
AI VIATION
10:15
What will the IntelligentEngine do to change the game for airlines and the industry?
The amount of data flowing through the industry is increasing exponentially
How can that be turned into actionable insight with real outcomes?
What do airlines and OEMs need to bring to the table to make those outcomes happen?
AI VIATION
10:35
Capitalise on the potential for blockchain in engineering & maintenance
Get to grips with the use-cases for distributed ledger technology in aviation operations
Enabling transparency for component lifecycle, history and ownership changes
Predicting the significance of decentralised information systems such as blockchain to the future of aviation and safety

AI VIATION
11:20
The challenges of creating a centralised, digital operations strategy
The journey to operational automation using IoT
Erdinc Ugurlu, Business Solutions Group Manager, Pegasus Airlines
The modernisation of European airspace and the role UAVs will play in the future
Antonio Franchi, Head of Future Programmes Acquisition, European Space Agency
AI VIATION
13:00
Uber Exclusive: The reality of urban aviation
How are Uber working alongside NASA and other players, towards the availability of urban aircraft?
Unpacking the effect of low aerial traffic on current airspace systems
Navigating the approval processes of regulatory bodies
AI VIATION
13:30
Capitalising on drone-detection and integration in airport operations
Unravelling the economic knock-on effects of drone disruption to airlines and airports
Identifying the technology airports can use to detect UAVs and prevent future incidents
Evaluating the possibility of collaboration with drones in operations at Southend Airport
AI VIATION
14:00
The next generation of autopilots
Developing artificial intelligence to increase safety in irregular conditions
Identifying the commercial effects of its use in aviation
Understanding the regulatory implications of shallow vs. deep machine learning
14:40
Networking Break and Refreshments
AI VIATION
15:00
Home-grown technologies for the centralisation of big data
Showing how Allegiant are overcoming their legacy operational information systems
Breaking down how data can be aggregated for faster decision making in irregular circumstances
Exploring the next steps necessary for developing and implementing predictive analytics for operations

AI VIATION
16:00
Where do the most significant opportunities lie for AI in commercial aviation operations?
What will the major challenges be and how can they be overcome?
Which data and technologies will most influence operations and enable automation in the future?
18:00
Welcome Drinks Reception
last published: 06/Sep/18 06:58