| | |
| --- | --- |
| | |
Over 50 hours of strategic networking
Overview
Asia Antibody Congress is the region's largest event dedicated to scientific, technology and business development: an exhibition, a strategic keynote conference and real life case studies for the development of antibody.
Asia Antibody Congress is where innovation and expertise are showcased, solutions are found and the means to exploit one of the fastest growing therapeutic areas are discovered.

Visit our Total BioPharma community ›
Book now ›
Who should sponsor?
Profiles that should sponsor this event include:
Bioprocess Equipment/Technology
Contract Manufacturing or Research Services
Platform Technology
Cell Culture Media / Cell Line
Custom Antibody Development Services
Reagent Supply / Consumables
Licensing / Commercialization Advisory
Download sponsorship brochure ›
Delegate pricing structure ›
Who should attend?
If you have one of the job titles listed below then you should definitely attend this years event:
Head of R&D
Head of Clinical Development / Clinical Research
Head of Regulatory Affairs
Head of Licensing / Business Devt
Principal Scientist
CEO / CSO
More information about attending ›
I'm interested in speaking ›
What's new for 2014?
More than Twelve hours of networking & merry making
At least six Roundtable Sessions focusing on varied topics related to Antibody
One Focused Interactive Clinic on ADC
One Dedicated Fish Bowl Session on achieving regulatory compliance
More opportunities to meet your key sales prospects
More ways for you to learn
Our new event app so you can keep on networking even after the event has finished
Networking Opportunities:
This event provides an unrivalled networking oppotunity. We have numerous channels you can use to network including:
Our dedicated networking manager
Total BioPharma networking app
Pre and post event networking activites
Evening social events
The earlier you sign on as a sponsor the more we can assist you in arranging your key meetings.
More information about sponsoring ›
Take advantage of our early bird discount ›
Download the Total BioPharma app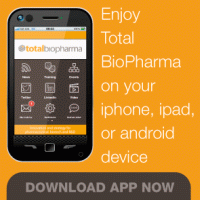 Related events
Related training
Error processing SSI file