Open to:
All fixed and mobile operators.
This category will be assessed by our independent panel of judges.
About this category:
The award will go to the company that has had the greatest positive impact on the market it seeks to help. Successful entrants will focus on the social benefits of their product or service, rather than revenue-generation or profitability. Examples of social contributions could include the extension of communications services to remote or unprofitable areas; the creation of jobs in a local market; programmes to reduce energy consumption or carbon emissions; or initiatives to improve the quality of life in a community, such as healthcare, education or financial services.
The project must have produced demonstrable results during the period 1 November 2015-30 April 2018.
---
Your entry
INTRODUCTION (tell us what it is in <50 words)
What is the name of your social contribution project or initiative?
SUMMARY (what you did and why <500 words)
Briefly describe your social contribution:
• What is the scope of the project?
• Who is it aimed at?
• How many people does it reach?
• What specific need does it address and how?
RESULTS (show evidence <500 words)
How successful has the project/initiative been so far? Show evidence of benefits, such as job creation, improvements in healthcare, advances in education etc. Also describe how you will build on this going forward.
TESTIMONIALS
Provide up to three supporting testimonials.
---
Judges' tips:
We are particularly looking for initiatives that were driven by the entrant, rather than participation in someone else's programme. Statistics to show progress are very important and testimonials from major beneficiaries, such as schools and hospitals, would be useful. Ultimately though, we are looking for a company that is doing its utmost to solve a real need, whatever that might entail.
Last year's winner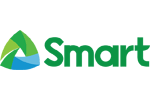 For full details download the categories brochure