Open to:
Operators and service providers, including providers of connectivity and data centres, as well as network equipment vendors.
This category will be assessed by our independent panel of judges.
About this category:
The judges are looking for an infrastructure-based service (e.g. IaaS) or portfolio of services that is commercially available via public or private cloud. This could include virtualised computing resources complemented by storage and networking capabilities offered on demand. The judges will be expecting to see evidence of how NFV and SDN are impacting cloud offerings of CSPs
The offering must have been commercially deployed during the period 1 November 2015-30 April 2018.
---
Your entry
INTRODUCTION (tell us what it is in <50 words)
What is the name of your cloud infrastructure service?
SUMMARY (what you did and why <500 words)
What does your cloud infrastructure service do?
• What are the benefits of making this offering cloud-based?
• Show how this service benefits from the key advantages of virtualisation, e.g. flexibility, availability.
• How have developments in SDN and NFV impacted your offering?
What customer needs/demands does your service address?
Outline the key technical developments that support this service.
RESULTS (show evidence <500 words)
Show evidence of customer take-up.
• How are your customers using this service?
• Share details of new customer wins.
Outline the specific benefits of this service to end customers (e.g. cost savings, reliability, flexibility).
Show evidence of customer satisfaction.
What makes your service stand out from the competition?
TESTIMONIALS
Provide up to three supporting testimonials from eenterprise customers.
---
Judges' tips:
Strong testimonials from end customers are particularly important in this category. The judges are also keen to see clearly articulated capabilities and benefits of the service, backed up by statistics.
Last year's winner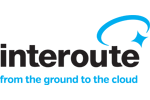 For full details download the categories brochure