The Users' Choice award is for excellence in customer care in business services, and its value stems from the fact that the winner is decided based on extensive research among end users. Total Telecom has partnered with customer experience analysis specialist Ocean82 to present this award. Research is carried out amongst multinational businesses and enterprises in more than 30 countries; over 1,000 respondents participate in total.

The winner is the telecoms company that received the highest customer satisfaction index (CSI) score from an assessment of the survey responses. The survey collects views from users about their levels of satisfaction with the product, value for money and the levels of customer support they received from their provider over a 12-month period.

There are no entry criteria for this category. Companies are shortlisted based on Ocean82's ranking system.
---
Last year's winner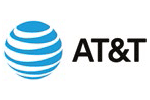 For full details download the categories brochure