Open to:
All providers of IT and telecoms services to businesses and consumers. The entry must relate to the user experience of the entrant's own business/consumer customers, not to platforms sold to third parties.
This category will be assessed by our independent panel of judges.
About this category:
The winner here will be the company that provides the best all-round experience for its customers. The judges are looking for proactive and highly responsive UX, something going beyond just customer care and an innovative approach targeted to business accounts or diverse consumer customer bases. The winning operator will be able to demonstrate a pervasive customer care culture.
Entrants must show specific developments in user experience during the period 1 November 2015-30 April 2018.
---
Your entry
INTRODUCTION (tell us what it is in <50 words)
What is the name of your user experience programme?
SUMMARY (what you did and why <500 words)
Briefly explain how you support your customers and deliver them a great experience
• What does the customer experience, how have you put the customer first
• How do you respond to problems?
• How do you proactively manage your customers?
• What methods do you use to interact with your customers?
• How do they contact you and how do you contact them?
• How do you use technology to improve customer experience? What sets you apart from your competitors when it comes to customer care? Detail any specific customer initiatives
RESULTS (show evidence <500 words)
Please provide evidence of how your approach has improved the user experience. Include the following:
• How your programme has impacted product or service design
• Data on customer churn and retention
• NPS, where relevant
• Attributable financial benefit to the company How do you measure customer satisfaction and user experience?
• What targets do you set?
• Show how you have met or exceeded those targets
Show how customer care is a pervasive part of your company's culture.
TESTIMONIALS
Provide up to three supporting testimonials from customers.
---
Judges' tips:
The UX award looks for more than just a customer care programme. Customer testimonials are of paramount importance in this category. Data and statistics are also important.
Last year's winner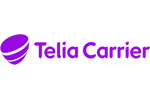 For full details download the categories brochure