Open to:
All companies involved in the provision of smart city services, from network operators and service providers to platform companies and application developers and public bodies representing a smart city.
This category will be assessed by our independent panel of judges.
About this category:
This category recognises leadership in the new smart cities space, from traffic management, transport and security services to street lighting, parking, waste management, and many other related applications. Entrants could be companies providing services to city governments, the municipalities themselves, or platform and application providers. Services must be commercially deployed by one or more named smart cities localities.
Entries should focus particularly on developments during the period 1 November 2015-30 April 2018.
---
Your entry
INTRODUCTION (tell us what it is in <50 words)
What is the name of your smart city or smart city product/service?
SUMMARY (what you did and why <500 words)
Briefly explain the scope of your smart city product/service/project.
• Where is it deployed and by whom?
• What technologies does it use?
• How does it meet the needs or improve the lives of the citizens it serves?
• How does it improve upon any existing or competing services?
RESULTS (show evidence <500 words)
• How widely used is your product/service? Show evidence of usage as well as customer uptake.
• How is the city benefiting? Include KPIs to show efficiencies, cost benefits, waste/traffic/power reduction, improvements in safety and security etc.
• What new business models does your product/service enable?
• How have smart city services improved your revenues/earnings and contributed to the development of your business.
TESTIMONIALS
Provide up to three supporting testimonials to back up your entry. At least one should be from the municipality customer, if applicable.
---
Judges' tips:
This category is all about vision, either from the municipality itself or the companies providing products and services. Evidence of innovation and demonstrable benefit to end users will score highly. Companies providing a service to a municipality or similar should include a testimonial from that municipality.
Last year's winner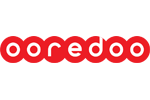 For full details download the categories brochure