Open to:
This category is open to all operators, service providers and network equipment providers, OEMs, system integrators and software companies.
This category will be assessed by our independent panel of judges.
About this category:
This award will go to the organisation that has developed a truly innovative virtualisation solution / programme. The winner must be able to demonstrate that the innovation represents its own work – or that it developed it as part of a consortium.
There is no time limit on the development of the technology, but it must have been commercially deployed in the 1 November 2015-30 April 2018 timeframe.
---
Your entry
INTRODUCTION (tell us what it is in <50 words)
Tell us the name of your NFV innovation.
SUMMARY (what you did and why <500 words)
• When did you develop or deploy the technology?
• What is the key objective and why?
• What are its key capabilities?
• What market needs does it address?
• Did you work with any partners on this development? Who?
• What makes it innovative?
• How does it differ from similar alternatives (if any)?
RESULTS (show evidence <500 words)
When was it commercially deployed and (if appropriate) with whom?
What measures of success can you demonstrate for this technology?
Please share some data on revenue-generation, cost savings, customer attraction and retention, financial and operational performance indicators.
Explain how the technology helps users/customers do business.
TESTIMONIALS
Provide up to three supporting testimonials to back up your claim that your entry is truly innovative.
---
Judges' tips:
The judges are looking for originality in technology development and deployment. The winner in this category will demonstrate that its entry is a game-changer in its particular field.
Last year's winner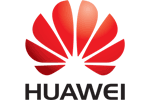 For full details download the categories brochure