Open to:
Fixed and mobile telecoms operators, as well as cable and satellite companies and broadcasters. Equipment makers, systems integrators and consultants are welcome to enter in partnership with a named operator.
This category will be assessed by our independent panel of judges.
About this category:
The judges are looking for the service provider with the most innovative TV or video strategy. They are seeking evidence of innovative content models and partnerships, game changing packaging and pricing strategies, and outstanding accessibility and usability. Potential innovations may include entries for zero rated, 4K, multiscreen, on-demand etc.
Entries should focus on developments during the period 1 November 2015-30 April 2018.
---
Your entry
INTRODUCTION (tell us what it is in <50 words)
What is your TV or video offering called and who is it targeting?
SUMMARY (what you did and why <500 words)
• What is the scope of your product offering does it involve partnerships?
• What were your over-arching goals when launching the service?
• How is the offering innovative, does it involve any new technologies?
• What is the business and pricing model?
• How are you measuring success?
RESULTS (show evidence <500 words)
How successful is your TV/video offering:
• How are you measuring success? Show evidence e.g. viewers, revenue-generation, customer satisfaction, other KPIs
• How does your offering stand out as a leader from the competition?
• What are your future plans to develop and grow the service?
TESTIMONIALS
Provide up to three supporting testimonials.
---
Judges' tips:
Evidence of success is paramount in this category. The judges are looking for a clearly-defined TV/video strategy; the winner will be much more than just a run-of-the mill service!
Last year's winner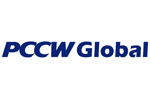 For full details download the categories brochure