Open to:
This category is open to all network equipment providers, OEMs, system integrators and software companies.
This category will be assessed by our independent panel of judges.
About this category:
This award will go to the vendor that has developed a truly innovative technology (including software) used in carrier networks. The winner must be able to demonstrate that the innovation represents its own work – or that it developed it as part of a consortium – rather than repackaging technology developed by a third party.
There is no time limit on the development of the technology, but it must have been commercially deployed in the 1 November 2015-30 April 2018 timeframe.
---
Your entry
INTRODUCTION (tell us what it is in <50 words)
Tell us the name of your technology innovation.
SUMMARY (what you did and why <500 words)
When did you develop the technology?
What is it designed to do and why?
• What are its key capabilities?
• What market needs does it address?
Did you work with any partners on this development? Who?
What makes it innovative?
• How does it differ from similar alternatives (if any)?
RESULTS (show evidence <500 words)
When was it commercially deployed and with whom?
What measures of success can you demonstrate for this technology?
Please share some data on revenue-generation, cost savings, customer attraction and retention, financial and operational performance indicators.
Explain how the technology helps users/customers do business.
TESTIMONIALS
Provide up to three supporting testimonials to back up your claim that your entry is truly innovative.
---
Judges' tips:
The judges are looking for originality in technology development and deployment. The winner in this category will demonstrate that its entry is a game-changer in its particular field.
Last year's winner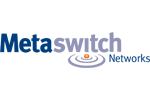 For full details download the categories brochure