Open to:
Fixed and mobile telecoms operators, wholesale network operators.
This category will be assessed by our independent panel of judges.
About this category:
This category rewards innovation in broadband network rollout. The judges are not necessarily looking for the biggest or broadest network rollout, but one that is well designed with the requirements of the target market in mind and backed by a commercially viable business model. Entries could include one or more of the following: rural broadband deployments, fibre-to-the-x, copper extension technologies, mobile base stations, small cells, etc.
At least part of the network rollout should have occurred between 1 November 2015 and 30 April 2018.
---
Your entry
INTRODUCTION (tell us what it is in <50 words)
What type of broadband network did you deploy and where?
SUMMARY (what you did and why <500 words)
What were the main drivers behind this network rollout?
• What was your target market?
• What are the specific needs of that market?
What technologies did you select and why?
What was your investment plan for this project?
Describe the geographic scope of the rollout.
Briefly describe the challenges you had to overcome.
Did you work with any partners on this rollout? Who?
RESULTS (show evidence <500 words)
How many homes/businesses does your network cover?
Show evidence of take-up and revenue-generation.
• When do you expect to break even? What is your ROI timeframe?
How has the network improved connectivity in the target market?
• Do you plan to replicate this model elsewhere?
TESTIMONIALS
Provide up to three supporting testimonials.
---
Judges' tips:
Measurable results are very important in this category. The judges are looking for innovative business models that deliver ROI as well as maximum benefit to end users.
Last year's winner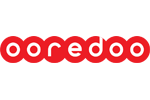 For full details download the categories brochure