Open to:
All providers of platforms, applications and devices in the Internet of Things space.
This category will be assessed by our independent panel of judges.
About this category:
The judges are looking for a commercially deployed IoT solution that brings real innovation to its target market(s). The winning entrant will be able to demonstrate how its solution benefits business and/or consumer users, in terms of revenue-generation, operational efficiency, attraction/retention of customers, and expansion into new markets/verticals.
Entrants must show specific developments during the period 1 November 2015-30 April 2018.
---
Your entry
INTRODUCTION (tell us what it is in <50 words)
What is the name of your IoT solution?
SUMMARY (what you did and why <500 words)
Briefly explain what your solution does.
What is your target market and what particular customer requirements does the solution address?
What is unique about your solution? How does it differ from any competing offers?
Outline any key developments during the entry period.
RESULTS (show evidence <500 words)
Demonstrate how your IoT solution has contributed to your business and those of your customers.
Address the following:
How many customers do you have? Provide evidence of customer growth.
Show evidence of revenue-generation.
How has the solution benefited your customers to date? Please provide any relevant KPIs.
TESTIMONIALS
Provide up to three supporting testimonials from customers showing how your solution has addressed their needs.
---
Judges' tips:
The judges are looking for an innovative IoT solution that addresses a real need in its target market. The best way to demonstrate this is through strong customer testimonials.
Last year's winner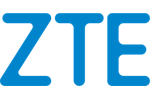 For full details download the categories brochure