Open to:
All companies involved in the provision of IoT/M2M services in the manufacturing / industrial sector.
This category will be assessed by our independent panel of judges.
About this category:
Industrial IoT is one of the fastest growing and most innovative sectors of the Internet of Things. The judges are looking for the most innovative IIoT solutions, including but not limited to machine learning and big data technology, industrial IoT applications and services, machine-to-machine (M2M) communication and automation technologies.
Entries should focus particularly on service launches or developments during the period 1 November 2015-30 April 2018.
---
Your entry
INTRODUCTION (tell us what it is in <50 words)
What is the name of your industrial IoT initiative?
SUMMARY (what you did and why <500 words)
• What is your IoT solution designed to do, how is it innovative?
• Who is the target market and how are their particular needs being addressed?
• Where is it commercially deployed? • Briefly explain the technology underpinning your initiative.
• What makes your IoT offering stand out from the crowd? How does it improve upon previous technologies/approaches in the sector? What outcomes is it enabling that were previously unattainable?
RESULTS (show evidence <500 words)
How are your manufacturing/industry customers reaping the benefits of your product/service? Provide supporting evidence, e.g. cost-savings, efficiencies, and revenue generation.
How is your solution reshaping the IoT market? How is it changing the way your customers do business?
Show evidence of take-up and growth.
TESTIMONIALS
Provide up to three supporting testimonials from satisfied enterprise customers.
---
Last year's winner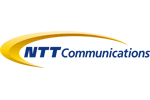 For full details download the categories brochure