Open to:
Fixed and mobile telecoms operators, satellite providers and cable companies, as well as vendors of connected living solutions in partnership with a named operator / service provider.
This category will be assessed by our independent panel of judges.
About this category:
Many operators have evolved their offerings to become digital service providers, but the smartest have gone one step further to facilitate the digital lifestyle –offering converged services, unique price packages and multi-service bundles to their customers. The winning entrant will truly embrace the concept of enabling the digital lifestyle, demonstrate how they are embracing the concept of the connected living, smart home and the possibilities presented by always on connectivity.
Entries should focus on developments during the period 1 November 2015-30 April 2018.
---
Your entry
INTRODUCTION (tell us what it is in <50 words)
Who are you and where do you operate?
SUMMARY (what you did and why <500 words)
How does your entry embrace the idea of a digital lifestyle?
• What new services and solutions did you launch during the entry period?
• How does your entry rely on the concept of 'always being connected'?
• How have you evolved your service portfolio?

Every strong offering is supported by the network. Tell us about any recent network developments required to support the provision of digital services.
• What new technologies have you deployed?
• Do you have any content or application partnerships, or specifically created content or applications for your customers?
• How have you repositioned your business and brand to reflect the digital lifestyle offering?
• How are the needs of your target market evolving and how do you address those needs?
• What sets you apart from your competitors?
RESULTS (show evidence <500 words)
How successful are you enabling the digital lifestyle?
• Show evidence of take-up
• Are revenues/profits growing?
• Is your market share increasing?
Show evidence that customers are satisfied with your services
TESTIMONIALS
Provide up to three supporting testimonials.
---
Judges' tips:
The judges will be looking for a true demonstration of an offering aimed at the digital lifestyle. The winner will address the customer's aspirations and provide a solution that fits their way of life.
Last year's winner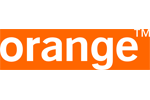 For full details download the categories brochure