Open to:
Chief Technology Officers, or equivalent job titles, at telecoms operators.
This category will be assessed by our independent panel of judges.
About this category:
The judges' key areas of focus are: customer experience, looking at how well the CTOs have improved customer satisfaction and user-centric performance; technology prowess, in terms of future readiness and deployment of forward-looking technologies; and contribution to the creation of compelling, long-term and efficient operating models.
The entry should focus in particular on achievements during the period 1 November 2015-30 April 2018.
---
Your entry
INTRODUCTION (tell us what it is in <50 words)
What is the name of your Chief Technology Officer? What is his/her official job title?
SUMMARY (what you did and why <500 words)
Outline your CTO's strategy for improving customer satisfaction and user-centric performance.
What is your CTO's technology roadmap?
• What new technologies did you deploy during the entry period?
• What plans do you have for future technology deployments?
What role does your CTO play when it comes to the creation of compelling and efficient operating models?
• What disruptive moves are you making in this area?
RESULTS (show evidence <500 words)
How has the overall customer experience improved?
• Show how network quality translates to user-centric KPIs
• Provide details of any other sources of sustainable differentiation
How do you measure future readiness?
How ready are you to deploy next-generation networks?
Explain how the CTO has helped your company to adapt to evolving market trends.
TESTIMONIALS
Provide up to three supporting testimonials.
---
Judges' tips:
The best entries in this category will be those that clearly articulate the CTO's role in the company's success. Evidence is also important: back up your claims with supporting statistics.
Last year's winner
Alexandre Fonseca – Altice, Portugal Telecom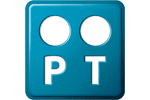 For full details download the categories brochure