Open to:
Telecoms operators and communication service providers, including SaaS providers. Entrants must provide a service direct to enterprise customers.
This category will be assessed by our independent panel of judges.
About this category:
The judges are looking for a service that was launched or had significant updates during the entry period. The winning service will be one that addresses an enterprise market need in an innovative way.
Services entered in this category must have been launched or updated during the period 1 November 2015-30 April 2018.
---
Your entry
INTRODUCTION (tell us what it is in <50 words)
What is the name of your enterprise service?
SUMMARY (what you did and why <500 words)
• What does this service do?
• What customer need does it address?
• What technologies does it use?
• How does it fit within your wider service portfolio?
• Who is the target market?
• What sets it apart from other competing or similar offers?
• If the service is not completely new, what new features were introduced during the entry period? Demonstrate new thinking in design, development, usability and market appeal
RESULTS (show evidence <500 words)
How successful is the service?
• Show evidence of take-up
• What revenues is it generating?
Show evidence that customers are satisfied with the service
TESTIMONIALS
Provide up to three supporting testimonials from enterprise customers.
---
Judges' tips:
The judges are looking for a service that addresses a hot topic or current market need; 'timely' is the key word in this category. Testimonials are also very important. Please back up your entry with comments from your customers.
Last year's winner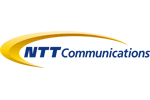 For full details download the categories brochure