Open to:
Telecom operators and vendors in partnership with specifically named operators who are demonstrating clear leadership in the path towards 5G .
This category will be assessed by our independent panel of judges.
About this category:
5G is moving from concept to reality, and so this category has developed to recognise operators that are taking leadership in the 5G arena. The judges are looking for evidence of successful moves towards the deployment of 5G technologies.
Entries should focus on developments demonstrating results at any time up to the entry deadline. Projects may be ongoing, part of a programme of activities or discrete units. Projects may be ongoing or part of a programme of activities.
---
Your entry
INTRODUCTION (tell us what it is in <50 words)
Who are you and why are you a 5G Leader?
SUMMARY (what you did and why <500 words)
Describe your 5G programme
• Who is involved in the programme – partners and suppliers?
• What have you actually done and what did you expect to achieve?
Tell us about any recent trials and next-generation mobile network developments that are advancing the progression towards full 5G.
• What new technologies have you deployed or tested?
How are the needs of your target market evolving and how do you address those needs?
What sets you apart from your competitors?
RESULTS (show evidence <500 words)
How successful has your 5G been so far?
• Show evidence of success
• How do you expect to translate current activity into a real business model?
• Have you developed partnerships that will deliver long term benefit?
• When do you expect to launch commercial 5G services
TESTIMONIALS
Provide up to three supporting testimonials or other evidence supporting the success of your innovation
---
Judges' tips:
The judges are looking for an operator that can prove it is leading 5G development and deployment. We are allowing entries to be submitted by vendor companies, but are looking for the success of the outcome delivered through the operator.
Last year's winner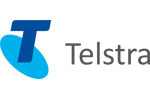 For full details download the categories brochure